I cannot believe 6 years ago today I gave birth to this perfect little person. He has been one unbelievable blessing! I am just in shock that I have a 6 year old....good gracious! Where does time go?
I'm going to post numerous pictures all day. These first few are from before school. I made the shirt he is wearing. He asked for these specific fabrics and he told ME what he wanted. "Mom, I want a number in this one and my name in the flames." I said, "I'm not sure that'll look very good." He said, "That's ok. It's the way I want it to look." Well, I wasn't going to argue any further. And look. He was right. It is just the way he wants it to look and I like it! :o)
Brushing his teeth for the first time as a 6 year old!
"mom, what
are
you doing??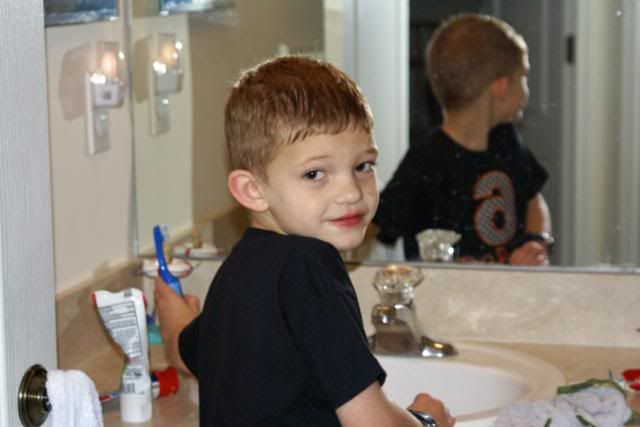 I can't believe he's 6! *sniff sniff*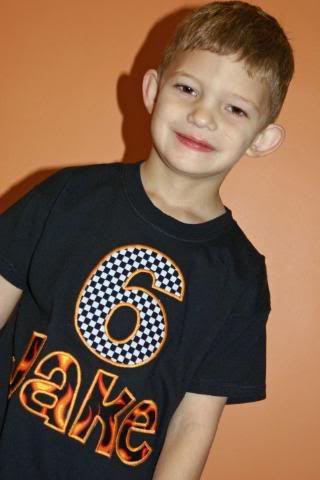 Check out the new kicks! (thank you Ms. Stephana and Chris!!!)
Happy Birthday Big Handsome!!