What a celebration Jake had!! He celebrated at school with friends, at home with his brothers and us AND a party Friday night with extended family. The pictures tell the story all by themselves!!!! We had a blast!
At school (he had cupcakes)
3rd and final cake...he had a SpongeBob cake from Publx with vanilla custard filling. YUM!!!
At home (he had ice cream cake)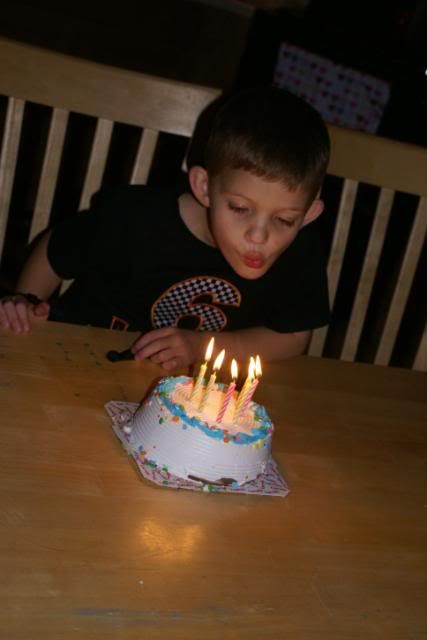 Now it's Birthday Time! If you look closely you can see that Jake Austin wrote Birthday Time....only it's written the way he sounds it out.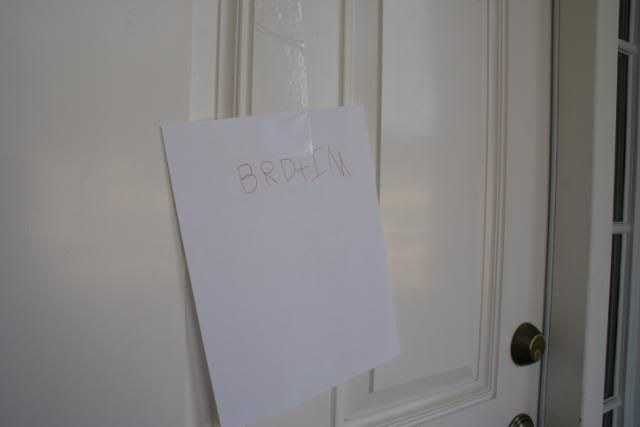 Jake's getting VERY excited while waiting on his guests!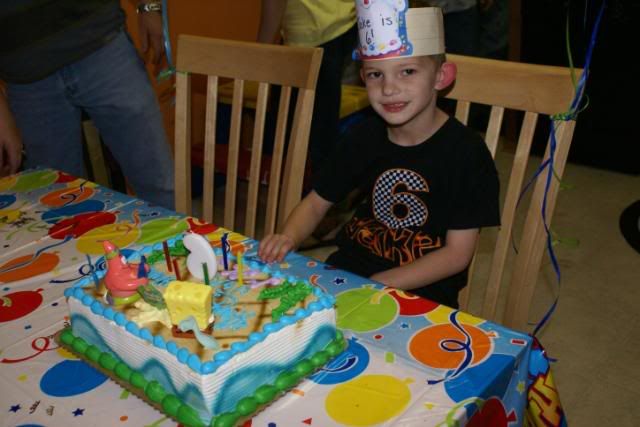 One last silly picture. Nanny put bunny ears on the Birthday Boy!