It rained SO hard the other day. The boys just couldn't stand not getting out in it. And, well, my big boy couldn't stand it either. So, while Jett slept we were all outside in the rain!!! Well, the boys were. I was in the garage taking cover!
Jonah still has his cast so we had to bundle his arm up!!!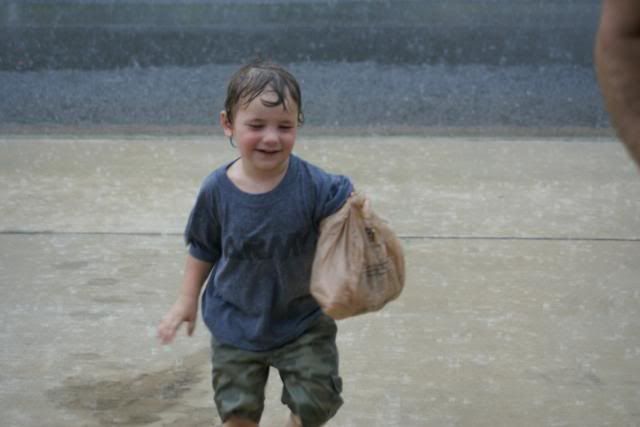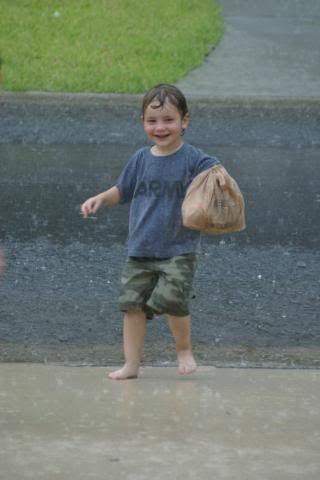 Aren't they all so cute!!