Well, DH left today for work and I got busy! I sketched out this cute little *Frank* the other night. I was waiting for a few hours of quiet to get him put on a tee! The quiet never did come....but a chance to send the boys outside and put Jett down for a nap did come!
I made one for each of my boys FIRST! They always seem to get the short end of the stick when it comes to my sewing. Jake will walk in and ask "Mommy, is that for me?" 99% of the time I have to tell him it's for another little boy. I know one day he'll understand!
But, this day was going to be different! He saw that sketch of Frank and tried and tried to draw one of his own. He couldn't get it perfect (in his eyes....his version was absolutely perfect to me!) Today when we walked in and saw me sewing I told him "this one's for YOU!!!" He said "Mommy!!! It looks even better on a t-shirt!!!"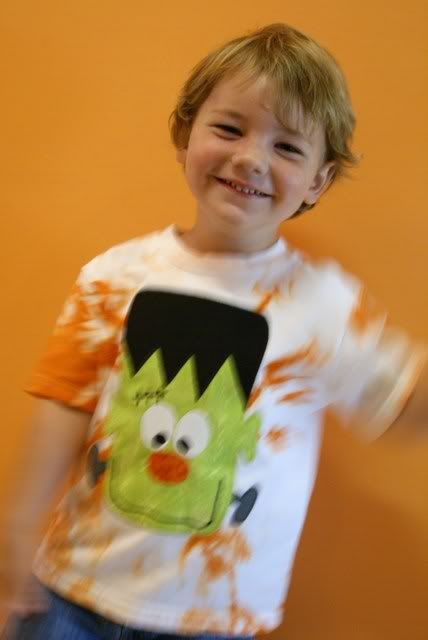 And you KNOW this tee is already listed on www.jonahbonah.etsy.com and www.ebay.com.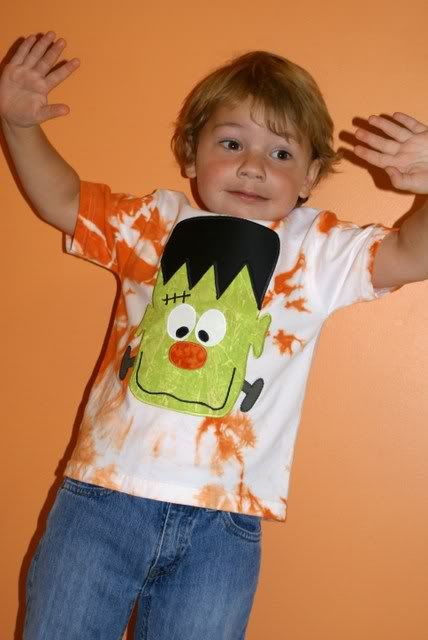 I can't wait to get a pic of ALL my boys together in their new tees!!!!!