What's the weight limit on these things again???
Tropical Storm Fay kept us cooped up in our house for 2 days. We were going cRaZy!!! We played games, watched movies....and Jett discovered his baby swing. It's still in his room. He tried climbing into it. Well, I thought he was just too cute so I put him in it. Boy, was that a mistake. He didn't want to come out of it! He swang (is that a word?? LOL) for about 20 minutes. He laughed so hard. He had a blast!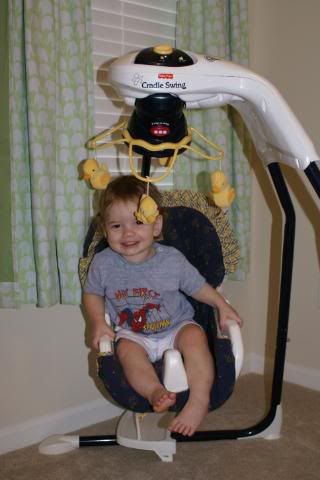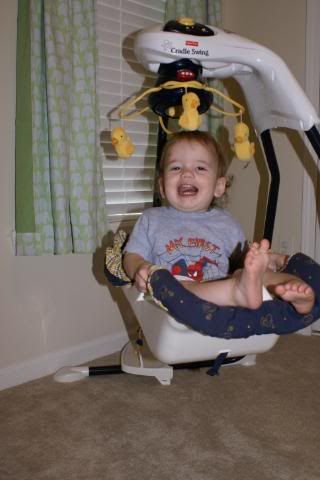 Sorry for so many pictures...he's just too cute not to show off!
Oh. Can you see that cut above his right eye?? Jett had his first ER visit last weekend. We were at Poppy's house and he ran and fell smack into the fireplace. It all happened so fast. I jumped up and grabbed him as soon as he fell. His sweet little head goose egged SO fast. It was not pretty. A little Dermabond, instead of stitches, and he's good as new! Thankfully he hasn't even noticed it. He's tough...just like his brothers!