Jonah wanted nothing more than an Indiana Jones birthday party. Well, I was SO unable to find a cake. I told Aunt Debby my dilema and she totally came through!!!
He LOVED having everyone sing Happy Birthday to him. He definitely does not get that from me! I think he gets that from his Aunt Kris!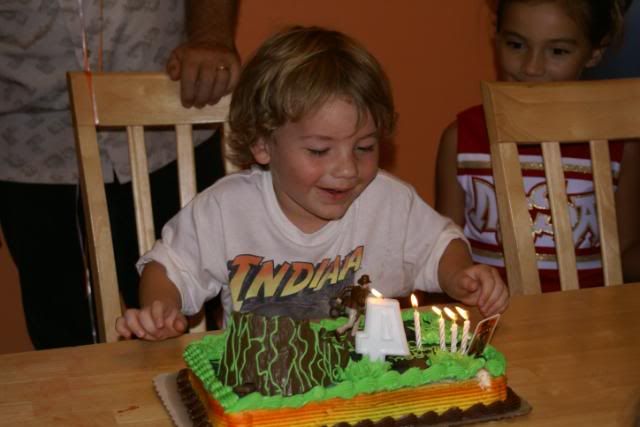 We had lots of yummy food! Hotdogs, Mac N Cheese (thanks Aunt Shirley), Baked Beans (thanks Poppy and Ganny), oh-so-good cheese dip (thanks Jen and Morgan), a Fruit Basket (thanks Nanny and Grandpa), and chips. OH, and Nanny made these fun little snacks for all the kiddos!
They were a hit!
Now, check out the chaos during gift opening time....I'm glad that was Daddy down there! I think I would have been pouring sweat! (I'm so HOT these days. It can't be the overwhelming amount of hormones within me...carrying a little girl and all!)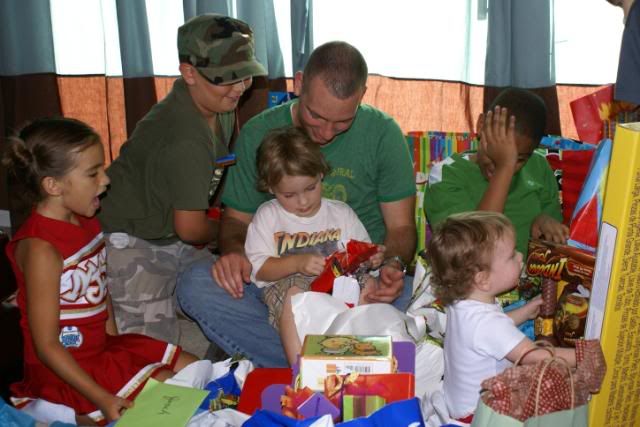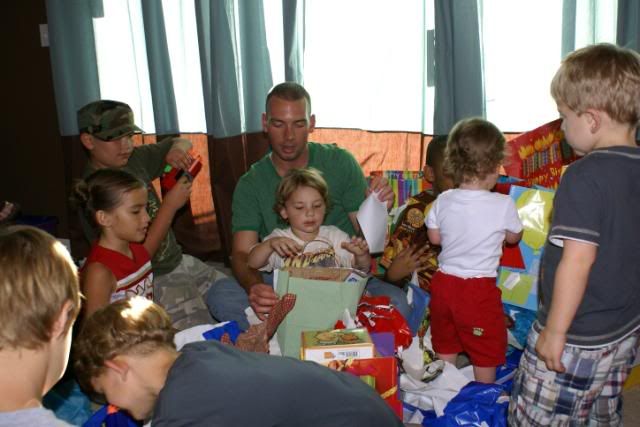 Here's Daddy and his BIG 4 year old!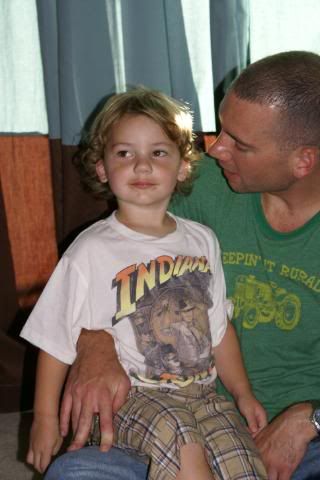 And here's a rare moment...It's me and my BIG 4 year old!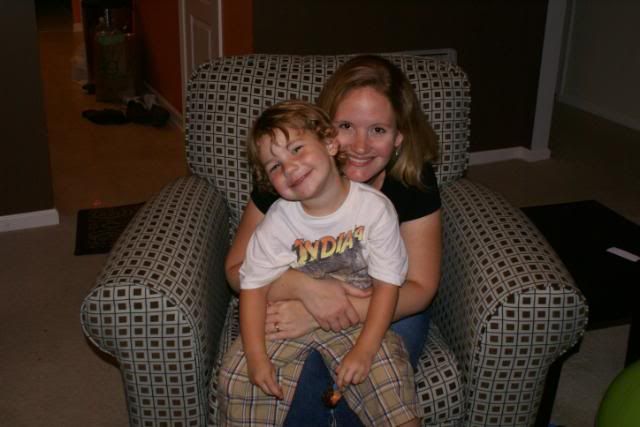 I can't remember exactly what was being done here but Jonah thought it was a HOOT!!!!!!!!! I just love these pictures!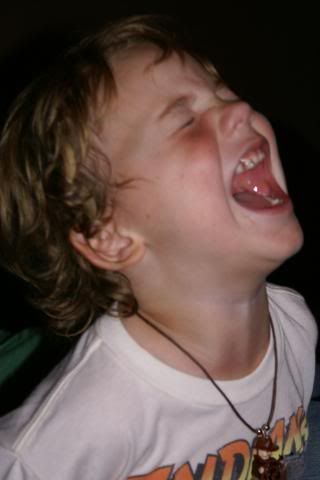 And, well, I couldn't not share the other boys too! Here's Jake.
And Jett. Can you tell that he enjoyed the food of the day??? I think he's wearing a little bit of ALL of it! :o)
Thank you to everyone who came!! We had a VERY, VERY FUN day!