There is a song by Steven Curtis Chapman that says:
I can see the fingerprints of God
When I look at you
I can see the fingerprints of God
And I know its true
Youre a masterpiece
That all creation quietly applauds
And you're covered with the fingerprints of God
So look around you and see where YOU can see God's fingerprints. Is it in nature? Kids? Animals? Where do you see them?

*****

Brothers!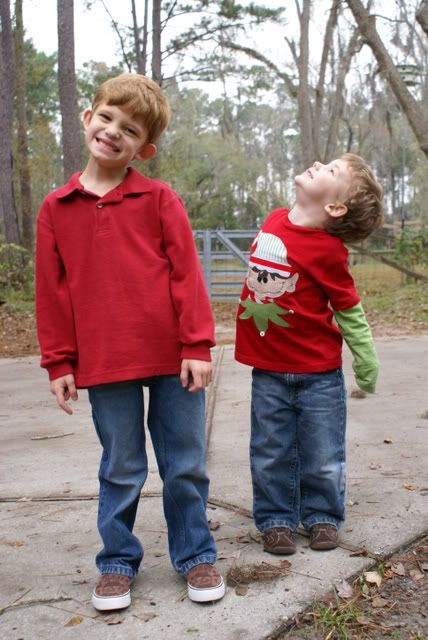 I have three siblings but, I didn't grow up with them....

God knew what he was doing when he gave my first son a brother. And then gave him and his brother another brother!!!! These boys are BEST FRIENDS!!! They have so much fun together!!!

I wish I would have been able to be a big sister to my siblings before I was 21! Katie, Jesse and Kel, I love you guys!