...2 days late!
We had such a fun night!! Nanny and Grandpa came over with Aunt Kel and we had chili for dinner and then a fun filled night of Trick Or Treating.
I don't have a very good train of thought tonight so I'm just going to share pics...with a teeny comentary for each. :o)
This is the costume that I worked on for HOURS!!! Praise the Lord Jake Austin loved it! I was worried his picky bum would reject it right away!
Can you tell what he is??? Luke Skywalker! People in the neighborhood recognized who he was too....that was a good thing!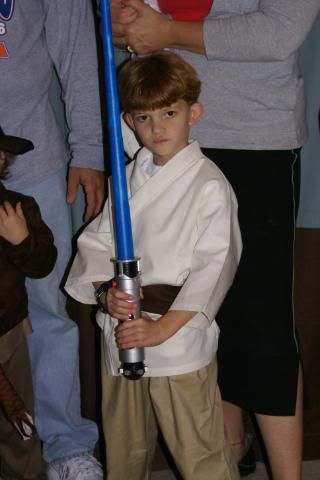 I'm going to have to get Jonah to put his costume back on. He wouldn't stop long enough to take a picture!
Oh, well, here's one picture I got of him sitting still....can you see how happy he was to have the camera pointed in his direction? :o)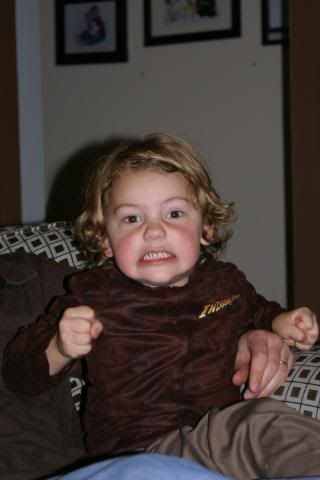 Jett was a cute puppy dog! He "ruffed" all night!!!!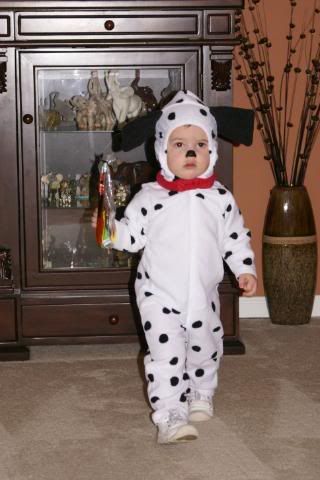 This is the whole clan (minus me).
Nanny brought the boys these SCARY teeth!!!! Bu-wah-ha-ha!!!!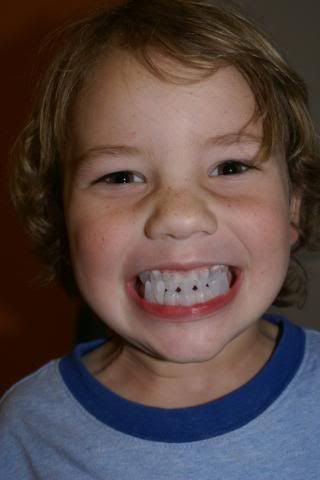 Jett did a bit of Trick or Treating but then was completely happy just riding along checking out all of his loot!
Here's a few more random ones from that night!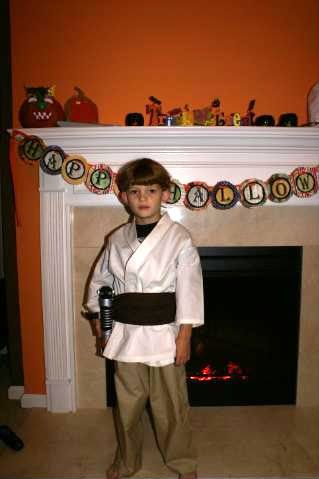 Look at ALL THIS CANDY!!!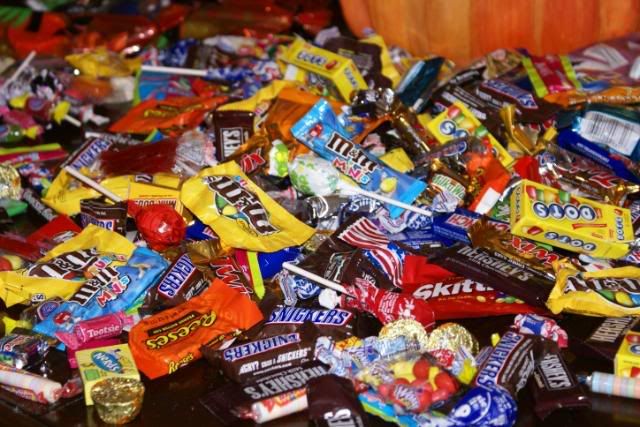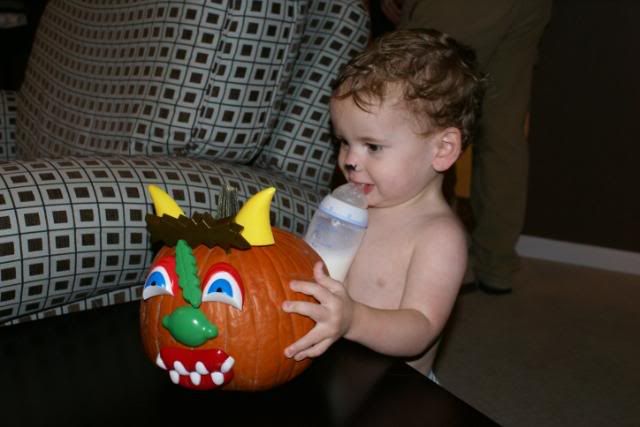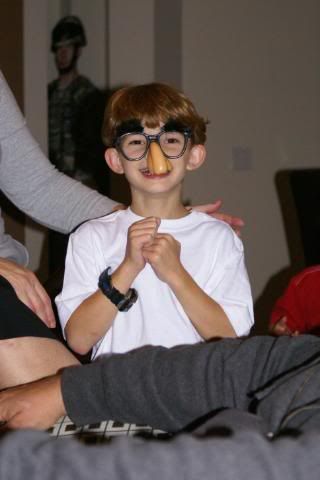 Daddy got home just in time to see them with their costumes on.
I hope you all got as much candy as we did and had a SUPER SPOOKY night!!!