We spent the day outside with Daddy the other day...we all had a BLAST!!
Jake and Jake Austin both gave the Ripstick a whirl.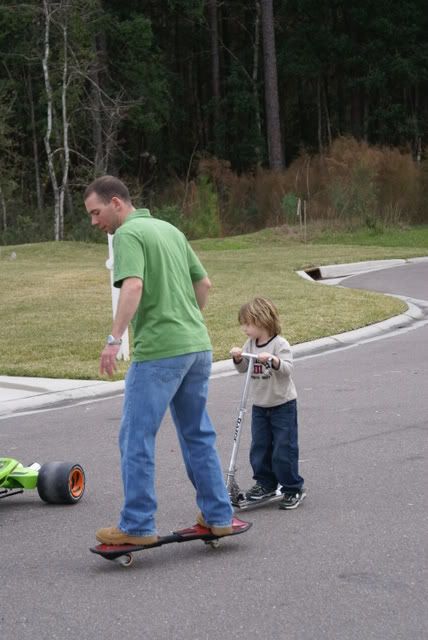 WHOA...watch out!!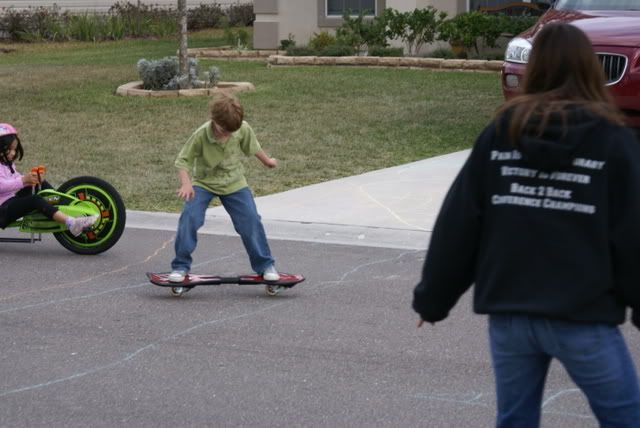 Then they jumped on the Green Machine! First, Jett gets a turn...
(OK, so I noticed that these two pics were taken on another day...oh well. They a bunch of fun!!!)
Next, all the big boys get on!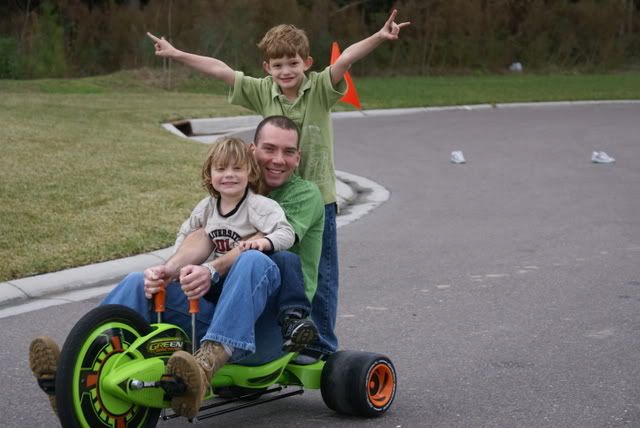 I love my boys!! ALL of them!