It's hard to believe...she's already two months old!!! Where the heck does time go??? (I feel like I say that alot)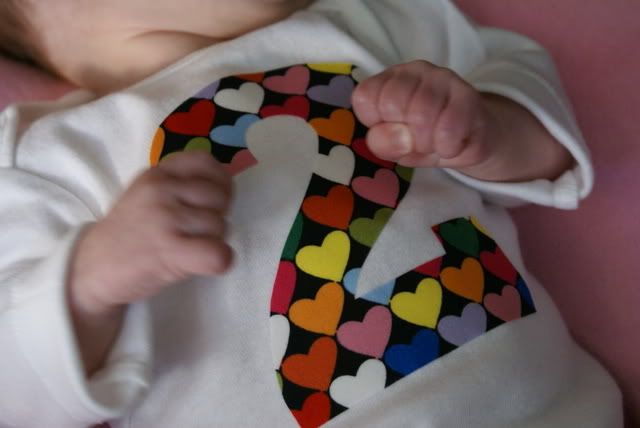 She went to the doctor today. Dr. Thornton says she is growing GREAT!!! She tipped the scales at 10 pounds and 1 ounce!!! BIG GIRL!
Look at these long legs...I see a prima ballerina in someone's future!!!! :o)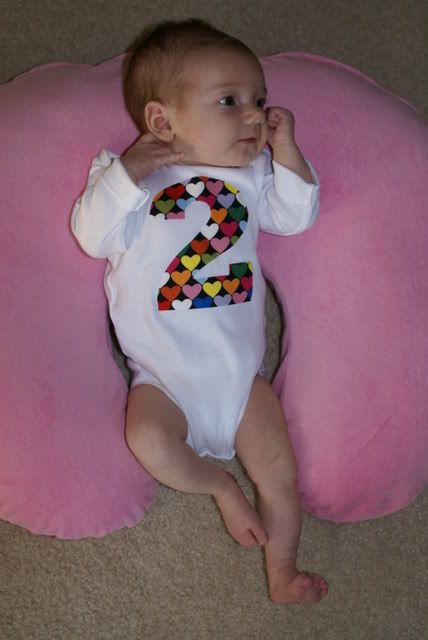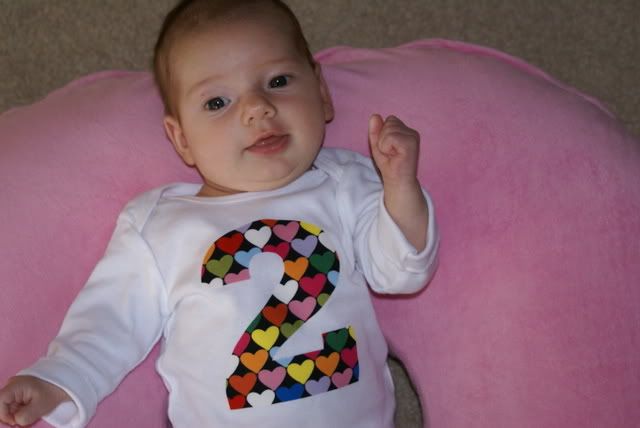 And after all those pictures....girlfriend just wanted to SLEEP...right in Mommy's arms!!
(FYI...I know it LOOKS like something else...but, that IS my arm to the right there!)
Psssst...if you'd like to give a bunch of these numbers to someone who's about to have a baby...I bet I can tell you where to find them! (All they have to do is iron them on. No sewing required!!!)