This photo was taken at my brothers wedding 2 years ago. (Happy Anniversary Jesse!!!)
While he and his beautiful bride were saying their vows all of these kiddos were off playing in the distance. Ones first reaction would be to tell them to BE QUIET. One might feel the need to make them aware of how important this day is to Jesse and Heather. Seriously though, do you think you'd be able to get them to be quiet when they are in God's sandbox??? A big, HUGE ocean shore to run on and scream!!! They couldn't care less about the wedding taking place. (I'm so glad all of the guests thought they were all too cute to tell them to be QUIET!)
In this photo I see so MANY Fingerprints. I see God's children. I see God's creation. When I look at this photo I think of God's plan for my brother and his wife...since it was their wedding! He is an amazing God!!
Here's an extra photo...my Jonah!! (this was taken on the same day)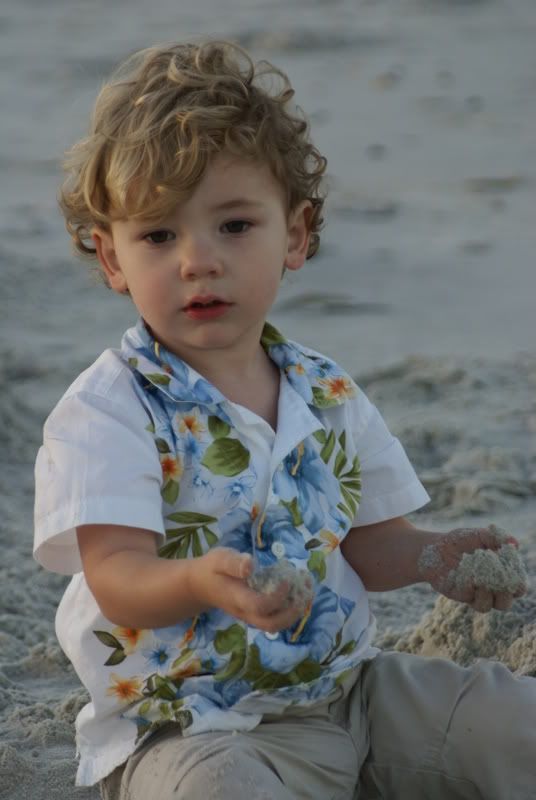 If you'd like to blog about a Fingerprint you see be sure to link back to
Beki's blog
.