The boys were given this cool train table...thanks Aunt Wendy! Jett is mezmorized by all the "choo-choo's". Jake and Jonah only want to build the tracks....so it is win-win for all!!!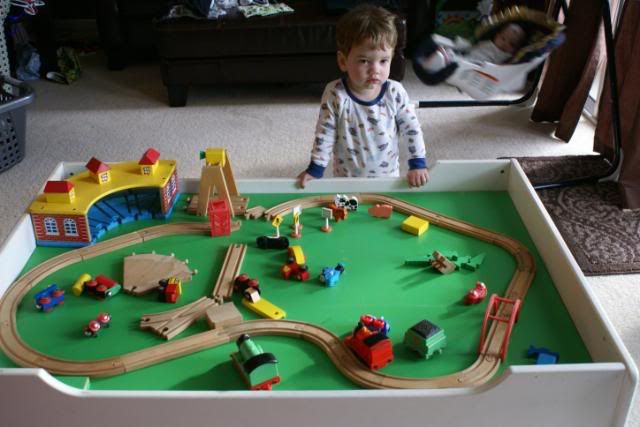 There was also something interesting on T.V....so he got a bit distracted while I was taking pics.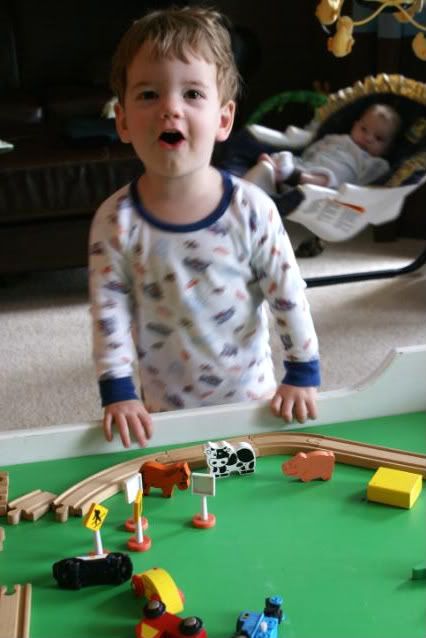 Sweet Jonah...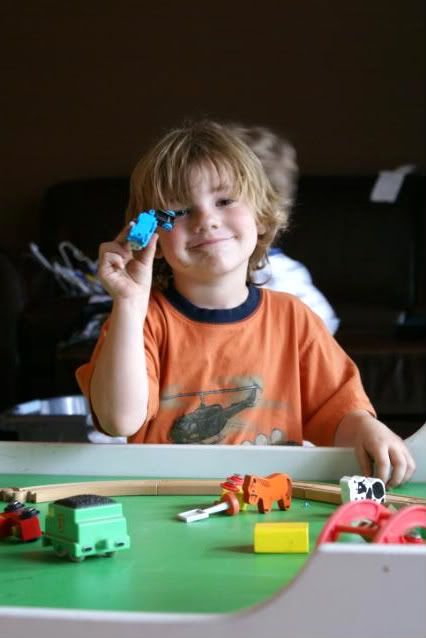 Thanks again Aunt Wendy....and Aunt Debbie for calling us about it!