he can fool ya with his sweet smile and soft voice...HA! jokes on YOU! this boy is diving head first into the wonderful world of the TERRIBLE TWO'S!!!
two days ago he did this...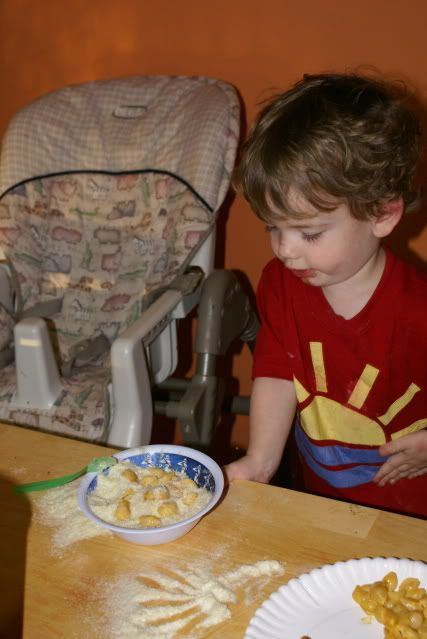 it's Cheese and Shells with half a box of dry baby cereal...nice!
and this...
this is the remains of two bags of M&M's and what he had to pull down to get them.
and this...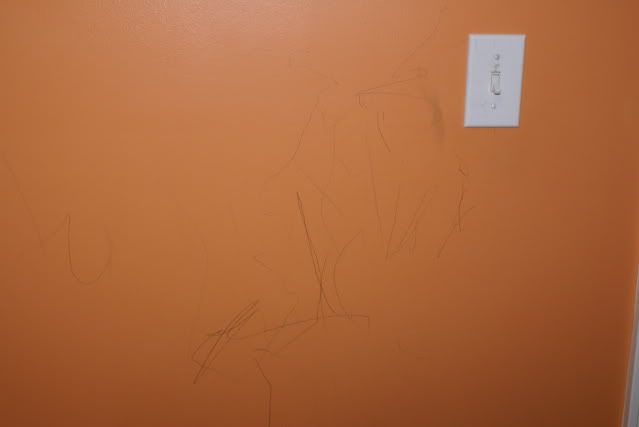 it's artwork on the wall. what every mama dreams of!!!
and finally, this...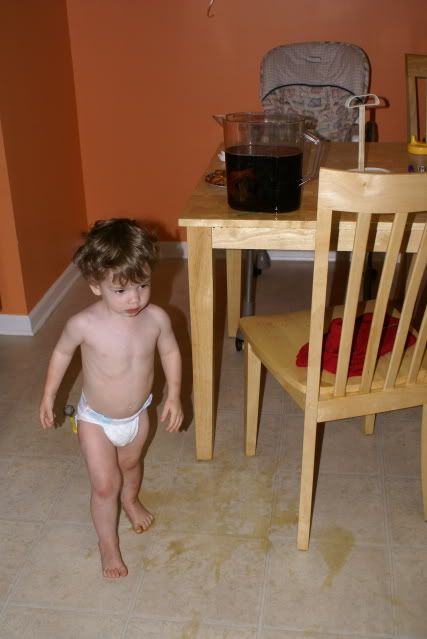 it's a LOT of spilled SWEET tea! just one more sticky mess i get to clean up...oh goody! it's all in a days work!
i failed to take pictures of the days before adventures...i'm gonna start getting proof that he's such an "angel"! one day i'll laugh about all of this, right????
on a side note...McKinley started eating cereal. YAY!!! as for it filling her belly so she'll sleep better at night...this is NOT the case! i sure wish it were....
big brother lending a hand...sweet boy!