My mom and step-dad treated all of us to Maggiano's for Sunday afternoon lunch last week...YUMMO!!!
Afterwards we went outside and snapped a few photos...I did the best I could. They were willing to take a quick photo. I wasn't allowed to lolligag. They wanted to get it over and done with!! So, here's the best we got.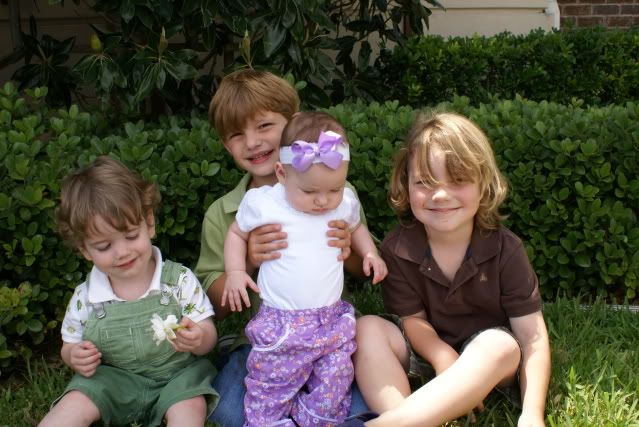 A little train came by and kinda saved me. They all sat still and watched as it choo-choo'd along.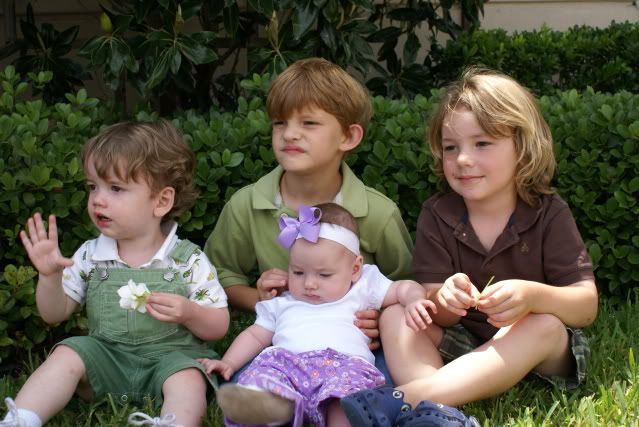 It only took me 4+ months to get a picture of all four of them together...I'll try not to make it that long next time!
Thanks Grandma and PaPa for lunch!!