**WARNING** This post has a BUNCH of pictures!!!!
So...I didn't make those ultra cool cupcakes that I said I wanted to make. Yeah, those would have taken a long time and, well, the kids were just as happy with my plain 'ol white cupcakes.
Jake and I were BOTH able to take cupcakes to Jonah's class...I think he was the coolest kid in the class...if only for a day...to have his parents there AND bringing in cupcakes!!!!
The whole class sang Happy Birthday.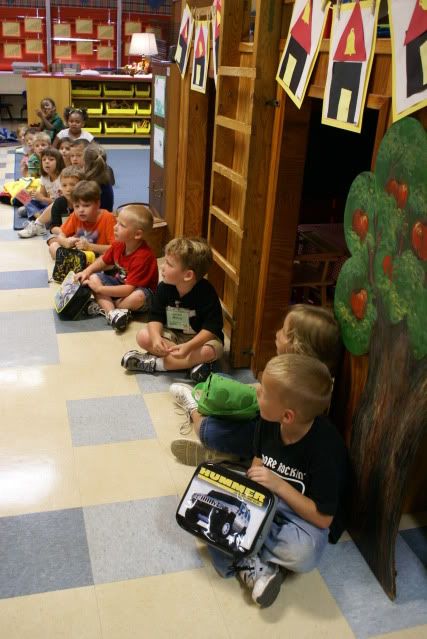 He walked us to the cafeteria where we all had lunch together.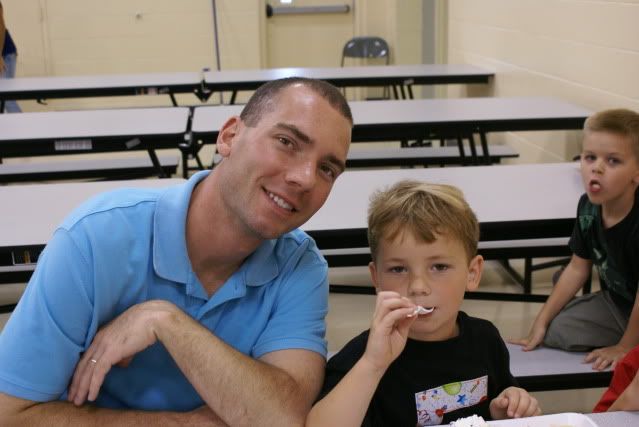 Yummo!!! (hear the sarcasm!) They had Chicken Cordon Blue.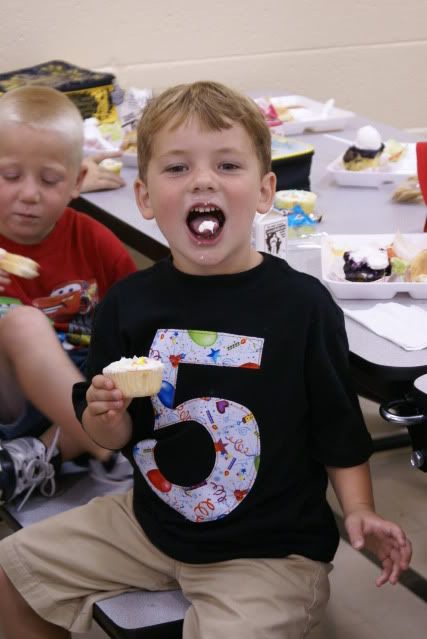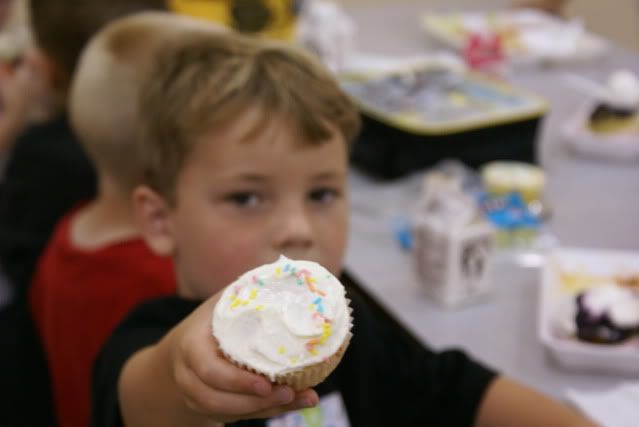 After school it was time for a CELEBRATION with Mom, Dad, brothers, Ninnie and our new friends next door!
Wait for it....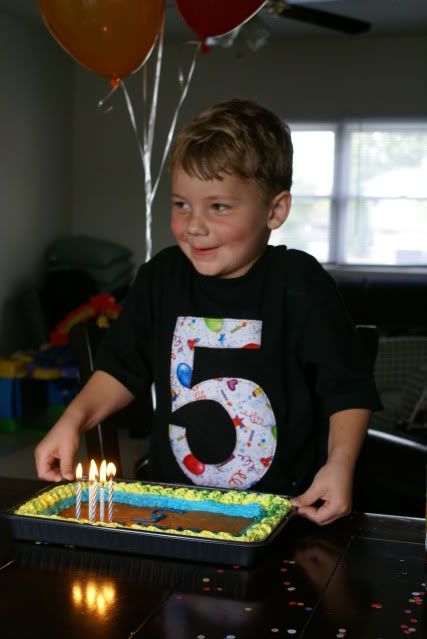 not yet...
NOW!!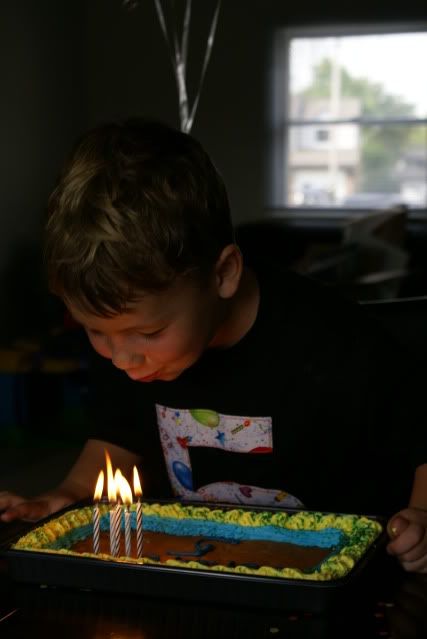 WOO-HOO!!!
Happy Birthday Big Handsome!!!