How cute is 16 kids all running after the SAME ball?? Cute! (and a bit aggravating at the same time)
Pep talk before the big game! (Jonah's number eleven)
Walking out onto the field for the 1st time...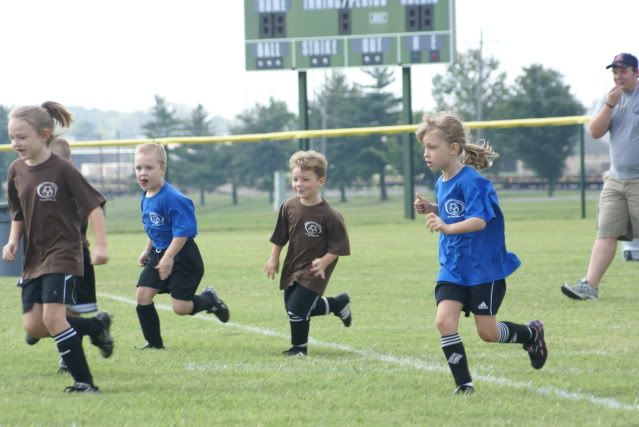 He sat the bench for a few minutes...look at his feet dangling above the ground...so cute!!!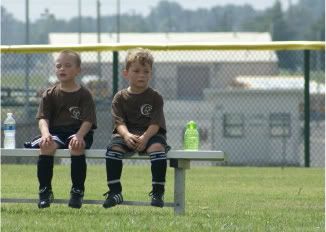 GO BROWN SHARKS!!!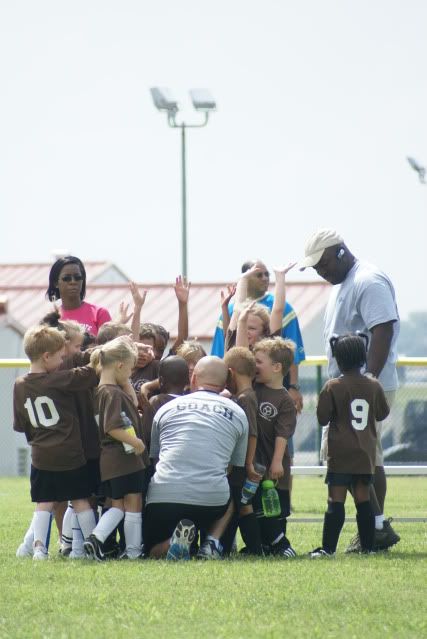 In case you're wondering...they don't take score at this age BUT it was tied (1-1). We would have won but, we scored a goal for the OTHER team and for US!