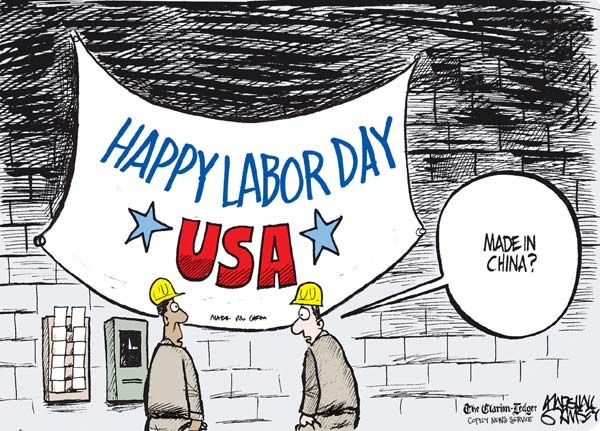 this is an everyday joke in our family!!! even the kiddos look to see where things are made...everything seems to be made in china these days.
and only in the army can it be labor day AND the day hubby leaves for training...a day off, please?
no barbeque's and holiday festivities happenin' around this joint...
Happy Labor Day, ya'll!!!