The Hubs splurged a while back and got me an iPhone.
Thank you, Hubs!
While it is, by far, the best and nicest phone I have EVER owned, it is also the most fragile.
I knew I was in for a world of hurtin' if one of the kiddos dropped this bad boy...like they've done any other phone I've ever had....in the water, on the ground, in the sand...you name it!
Enter the
OtterBox Defender Series Case
...pink.
I contacted OtterBox and spoke to a very sweet Kelly who promptly dropped me a package in the mail.
A couple of days later I received a box...an OtterBox!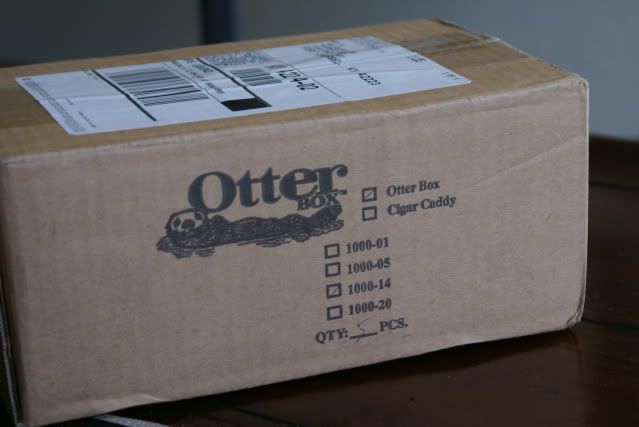 I called The Hubs right away. "Babe, you aren't going to believe it...I just got my OtterBox" Is it silly that I get excited over a cell phone case? No! Here's why...
Why do I love my
OtterBox Defender Series Case
in Pink? (Black, Black/Yellow and White are also available)
The Polycarbonate skeleton (we'll get to that in a moment) has a screen cover to protect from scratches. I get a real sense of security when I snap (did you get that? it snaps into place, not slips onto or slides over...your phone is CrAZy protected!!!) the Polycarbonate skeleton around my phone. The Silicone Skin will absorb all the bumps and bruises along my journey...and withstand any test my kiddos put it to! That's THREE layers of protection!!
I'm not brave enough to run over my phone with my car or intentionally drop it in a puddle of water...but, reviews I read prior to receiving my Defender Series case state that the phone stands up to even those tests!!!
One statement made to me was "I like to put my phone in my back pocket and that case looks like its bulky" It's NOT! I can push this into my back pocket just fine. And my thinking, although not always the greatest, is that the Silicone Skin would "grip" your jeans, if you will, and keep your iPhone from falling out. Maybe not. But, it sure beats forgetting to take your phone out of your back pocket and it falling into the toilet! (megan, haha)
I am SUPER thrilled with my new
OtterBox Defender Series Case
. I will recommend it again and again.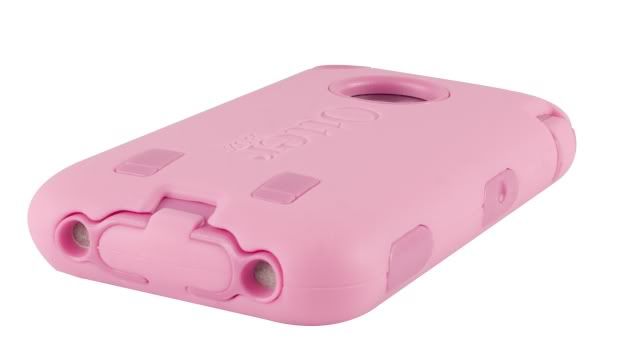 Ninnie likes it too!!
The small print...if only I knew how to make my print small...
OtterBox was generous enough to give me this Defender Series Case in exchange for my review. Although I did receive it for free, I am being completely honest in saying that it is the BEST case on the market!
Even the guy at the Genius Bar at Apple told me that I should absolutely buy an OtterBox! He also told me that the Defender Series Case is great for Scuba Divers to Construction Workers....bringing up three boys
is
construction, right?
Please note: the Defender is NOT waterproof!