You know the saying "you can count the number of true friends on one hand"?
Well, if couple's could count as one friend then we can do that.
We seriously have great friends.
And only enough to fill up one or two hands.
GREAT quality friends.
Not quantity.
I digress.
Last night we went out to dinner with some GREAT friends!
Isn't it funny how girls travel in packs?
Midway through our dinner we all decided it was a fine time to go to the Ladies' Room.
As we were leaving we decided it was a good time for a picture.
Girls do that too!
I asked this girl walking out of the Ladies' Room to take our picture.
While she was standing there looking through the view finder, lining up the perfect shot, a waiter open a door and hit her right in the back of the head.
I felt horrible.
She took the picture and we got this.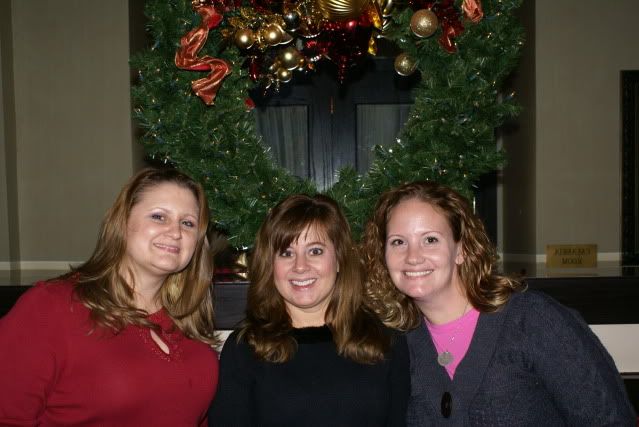 So, I asked her to take another.
We were telling the boys our story later and they all laughed at me for asking the poor girl who got hit in the back of the head to take another picture.
Sorry, poor girl.
As we were leaving the restaraunt I realized we didn't have a group shot...
we asked a passer by to please take our picture.
She did.
We got this.
I'm convinced it just wasn't a night for picture taking.
Just fun, fellowship, and FOOD!
Thank you Lord for GREAT friends!