the stockings are hung by the chimney with care...
or not really...
we don't have a fireplace.
But, we did put up the Christmas tree last night!
We didn't get a real one like we traditionally do.
We opted for a 7.5 foot, slim Michigan Pine...or something.
It's fake.
And we like it.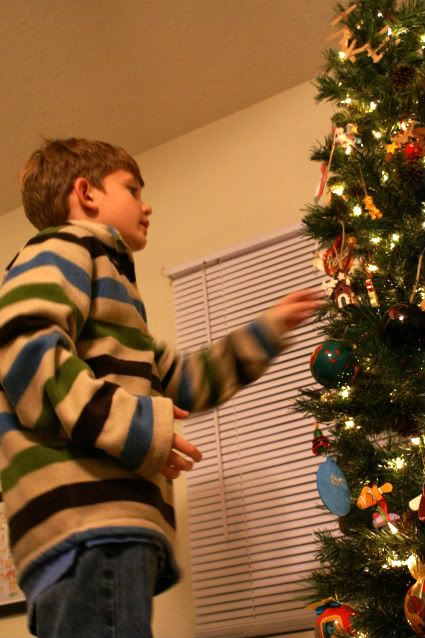 Look at Jonah's chubby little fingers....he won't be small much longer...*sniff sniff*
With a little bit of Momma's guidance, these two boys decorated our whole tree! (Jett and McKinley were both snoozin')
And, tonight The Hunky Hubs and I wrapped gifts. I can't wait til the boys come down stairs in the morning...they are going to be so surprised!!!