we all had a four day weekend this past weekend.
after three days in the house we were all getting a little antsy.
jett has been asking to go see the elephants and dragons (who knows?) for a few days.
we went to the Nashville Zoo!
McKinley was able to get out and pet the goats...
something i normally wouldn't have allowed since they're so yuck.
but, if the boys can do it, why can't she?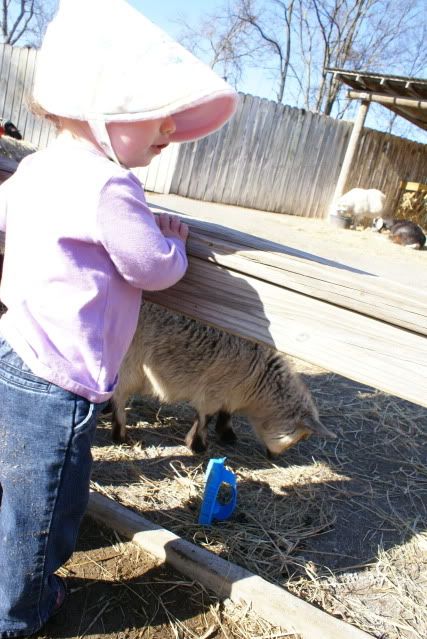 she loved them.
she'd look under the little wooden fence and get a quick peek then stand up and laugh...
she's a cutie!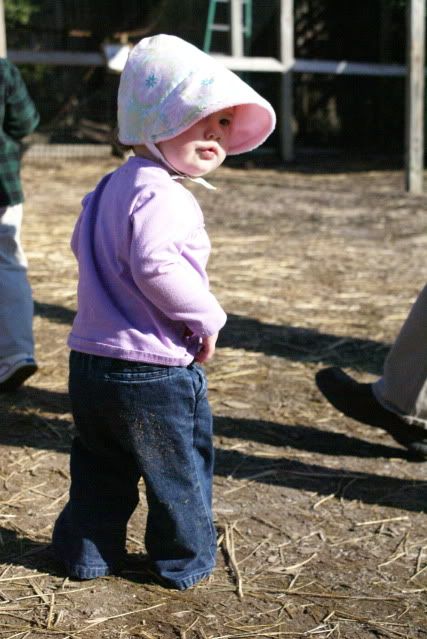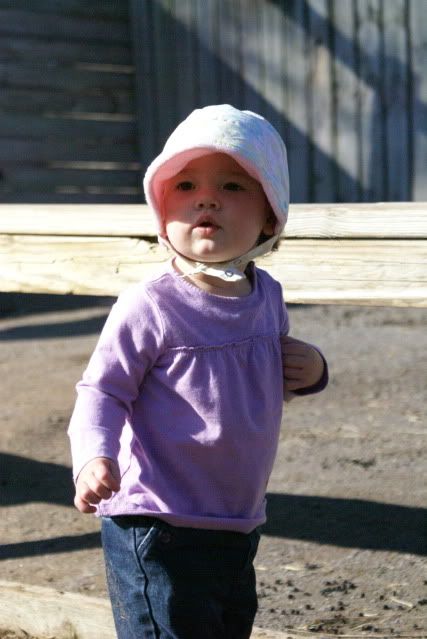 she wasn't very willing to touch this guy...
he spits.
right?
camels spit?
this one didn't.
thank goodness!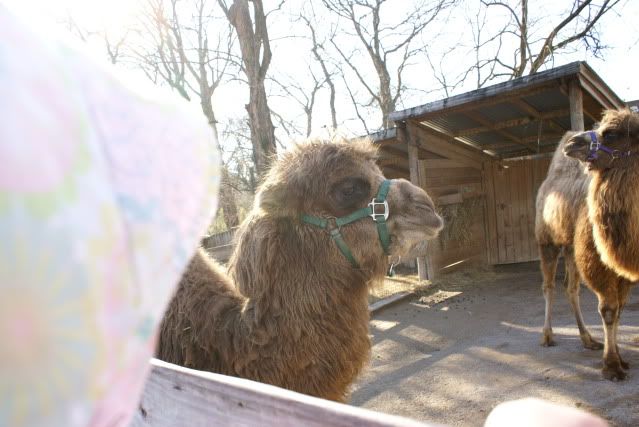 look at these sweet boys.
it doesn't matter that we made them hold hands as a punishment of sorts since they were being so hateful to each other....
i think they even said "Yes!" when we told them they could let go as long as they could love one another.
check out the camelbacks...
each of them insisted on taking them and wearing them.
i think we refilled them at least once while we were there.
imagine how much money we saved by not buying drinks while there...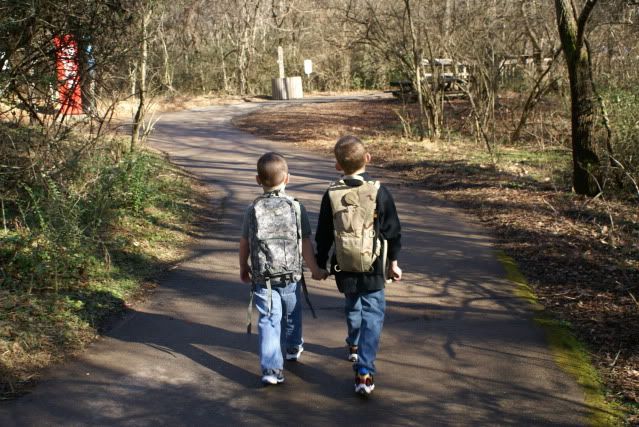 peek-a-boo!
i really loved the way the sun was coming through these trees...
not sure why.
around 2:00 in the afternoon we heard a wild sound coming from ahead.
we followed it and came upon these monkeys doing some mating call or something.
i wish you could have heard it.
i've never seen or heard anything like it before.
and they were WAAAAAYYYY up in the tree.
way high!
to give you an idea of how high up in the tree they were...
here are all of
my
monkey's checking
those
monkey's out.
(note Jake's hands over his ears...he wasn't likin' the noise...)
we probably sat and watched for 15 minutes.
call us crazy.
it was funny!
they would jumped from one branch to other...
and the branches were not very thick.
i was sure one was going to jump and grab hold and the branch snap and then he'd tumble to the ground...
nope, they made it everytime.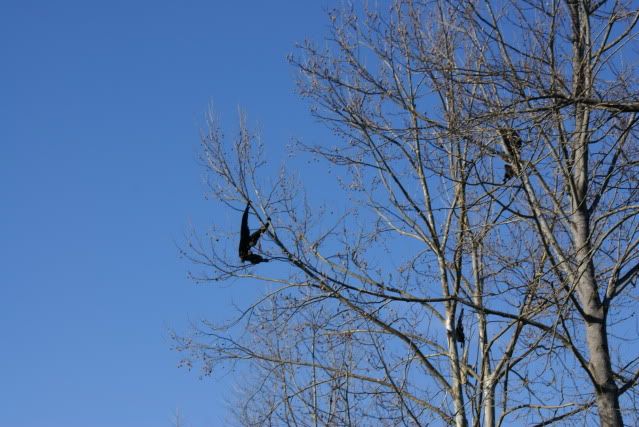 ok, enough about those monkey's.
here's one last shot of my little monkey.