what did we do this week?
hmmm...a LOT!
you already read about my sunday....that was a LLOOONNNGG day.
remember the living room tent?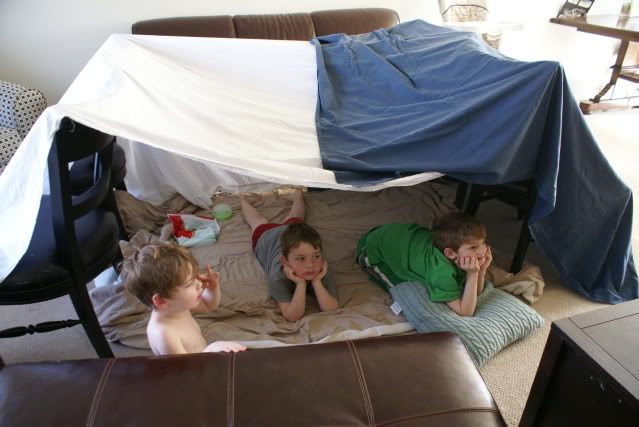 it stayed there until monday morning...
monday was a regular day.
get the boys ready for school,
get them to the bus stop,
take jett to preschool,
come home and feed mckinley,
sew,
go get jett,
come home and feed him and mckinley lunch,
lay them down for a nap,
get boys off of school bus,
let the chaos begin....
controlled chaos, of course.
it's pretty much like that everyday.
monday through friday.
there were a few extra funsies thrown into the mix this week.
like, perusing etsy to find this steal of a deal...
lovin'
this little skirt
for Mac.
only $10!
i'm thinking a top with a teeny mermaid applique would be AWESOME!
a few sequins thrown on would make it even better....yep, sequins!
who says mac is the only one who gets to look her best?
these boys were in NEED of a haircut!
jake got one too....after the little boys.
i did a little photography for a friend's
etsy shop
.
did you guess that she makes bows???
go forth and buy.
i made a custom request...
these always turn out the best, y'all!
i think i love
this one
even more than
my original design
.
just sayin'...
today we went to get the boys a few shots,
a few haircuts,
a few surprises from the PX for being such good boys....
HA!
it was a good week.
still missin' Hubs.