he came to me with a pair of scissors in hand.
"mom, the grass is getting long. can i go cut it?", said jonah.
sure thing!
have at it!, says me.
"WHAT? that's not fair! i wanna cut too!", whines jake.
really?
dude, get out there and cut away!!!, says me.
"momma, can i cut?", my sweet jett asks.
yes, baby.
go for it!, says me.
you think i'm joking????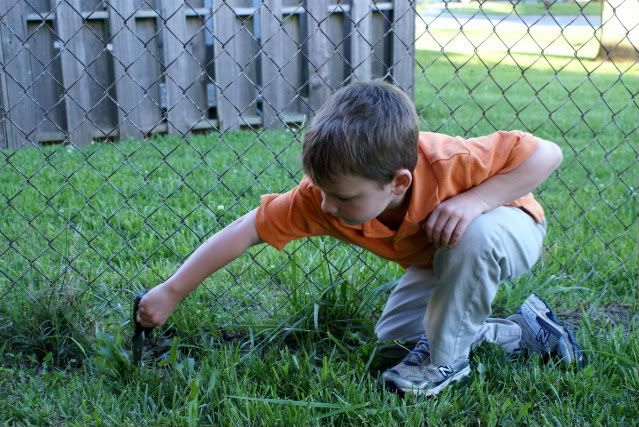 he's SO into it!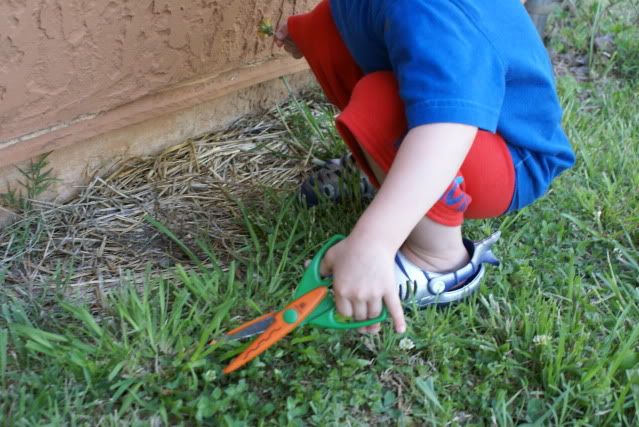 i gave jett the dullest scissors in the whole house.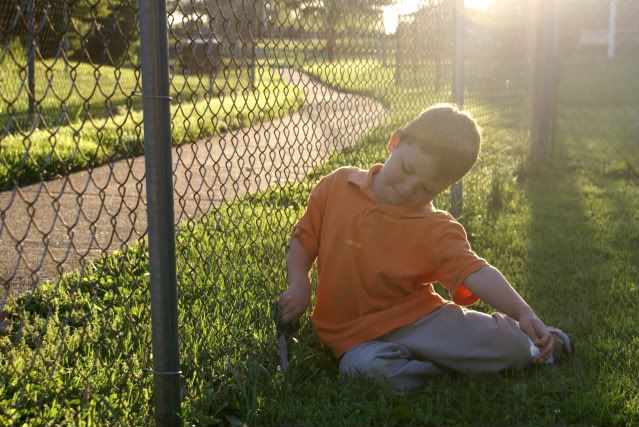 determination, y'all!
so, he's not too cool to cut the grass with scissors...
but, shorts that touch his knee???
not happenin'!
they must be
below
the knee.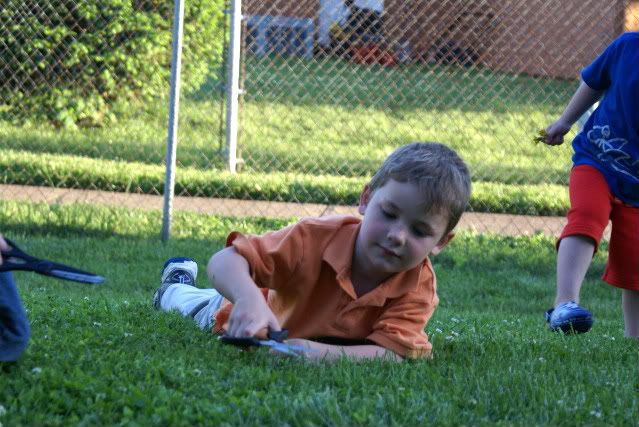 this was my favorite!!!
he got down on the grass' level and
cut it down
!
true story.