i'll be blogging about the last three weeks for at least another week.
i still haven't showed you great wolf lodge, or well, let's just say there's still a bit to show!
today's re-visit or our vacay??
i promised you 'moon' craters in a post a few days ago.
wanna see?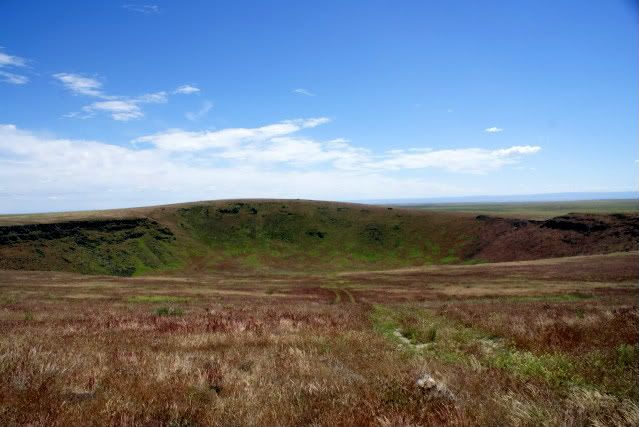 as my brother-in-law, matter-of-factly, pointed out, this is not the moon.
my sister-in-law calls them 'moon' craters.
cute.
i don't know what they are, other than gigantic holes in the ground...
but they sure are pretty.
and nerve racking!
my boys, i think on purpose, nearly gave me a heart attack, more than once by getting too close to the edge.,
i don't think these photos do the depth of these craters justice.
they are DEEP!!!
and rocky all.the.way.down.
i get the heebie jeebies just thinking about it, even now.
and here's jake.
"what mom? i'm fine!"
right.
he's not too close to the edge at all....
ugh!!
one shaky rock and he could've been a goner.
not much to do at the 'moon' craters.
shoot pellet guns.
ride four wheelers.
and watch others do the above, i do believe are the only activities that can be enjoyed at a place like this.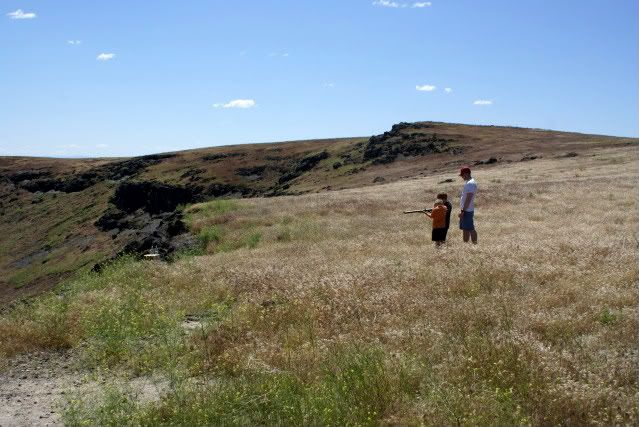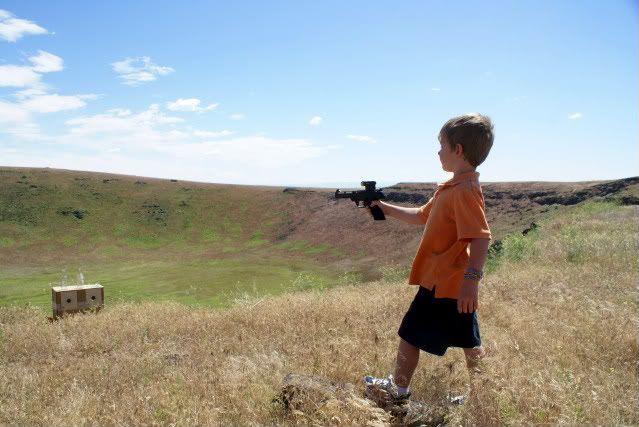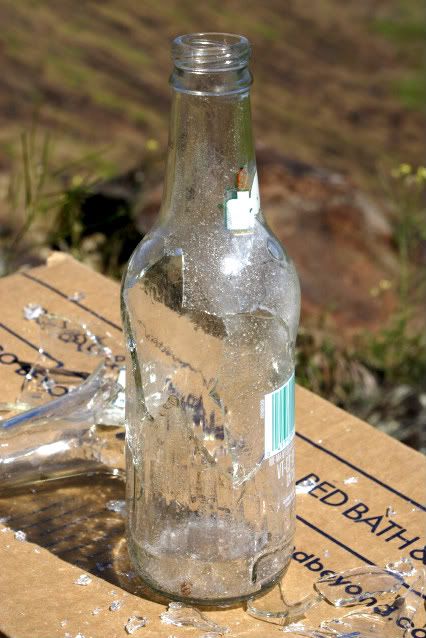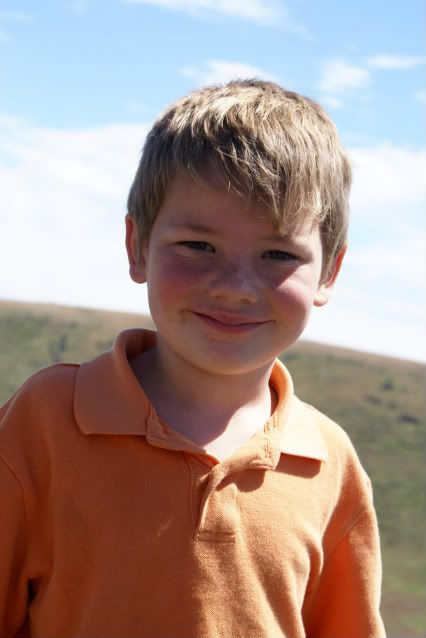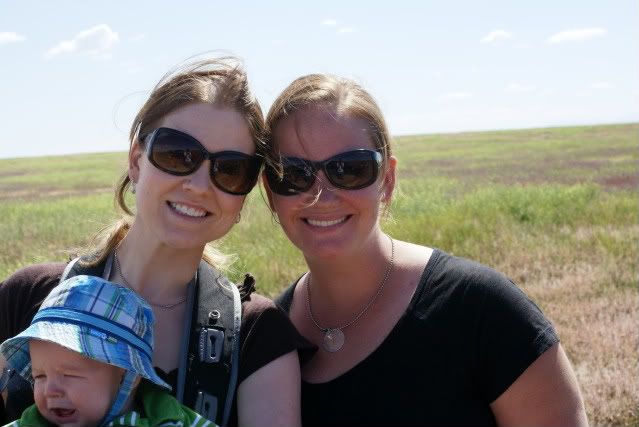 after all the pellets were gone and my heart could no longer take the fear of my precious boys falling into the crater, we left.
well, we just went down the road a bit.
back to where some cows were nearby.
to fly kites.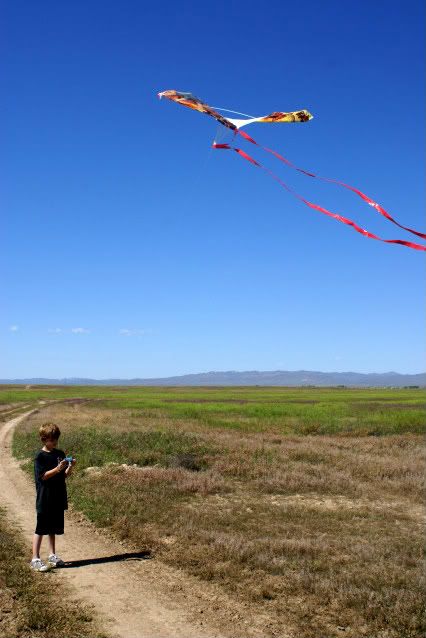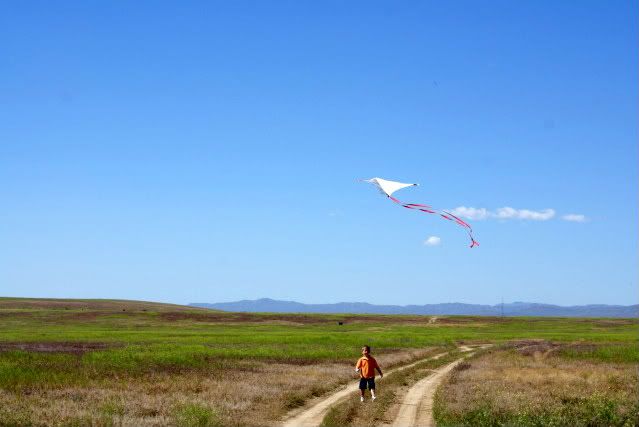 i couldn't stop thinking about rattle snakes all curled up, waiting for their opportunity to leap out and bite one of my boys legs off.
paranoid much?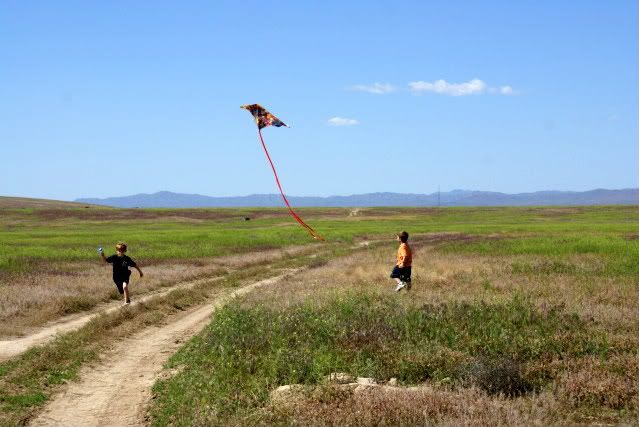 wanna know how to make a herd of cows run?
first, since you'll be watching your first born run in that direction, pray that the cows run AWAY and not stampede towards him.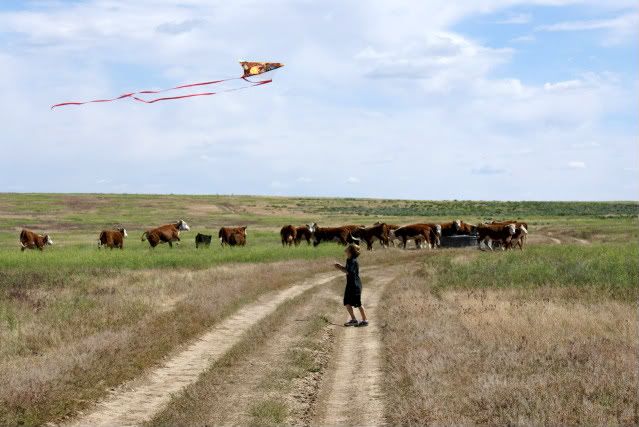 then, watch (and chase after him with a camera) as the cows run as fast as their little legs can carry them.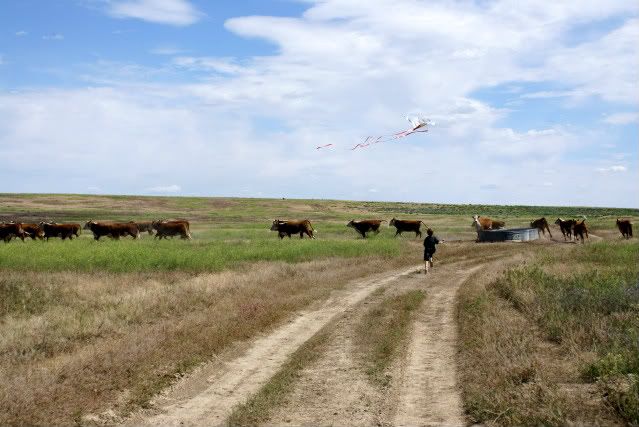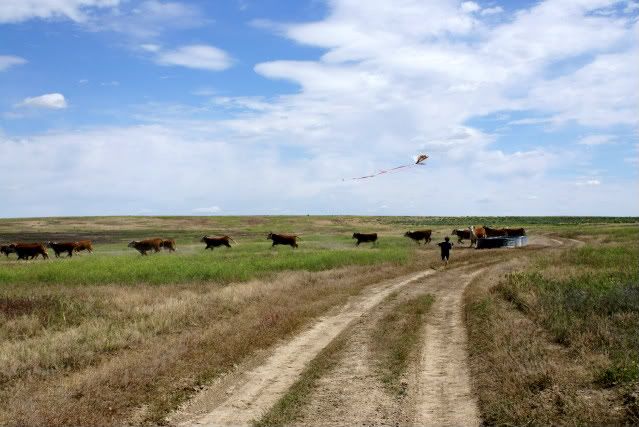 there was this one cow...
he was braver than all the rest.
he may very well have been a she.
maybe she was the momma of the bunch.
i don't think it was this particular cow i have pictured.
or maybe it is.
*beginning to laugh at myself*
they all looked alike.
anyway, he would always stop and watch us for a few minutes before running off to join the crowd.
he was a brave little cow.
one last picture of aunt kris, uncle adam, and a few of their favorite boys.
later that same day, it was time for us to begin our journey back to washington to finish out our stay with tera and her family.
a little red bull to help me along the way...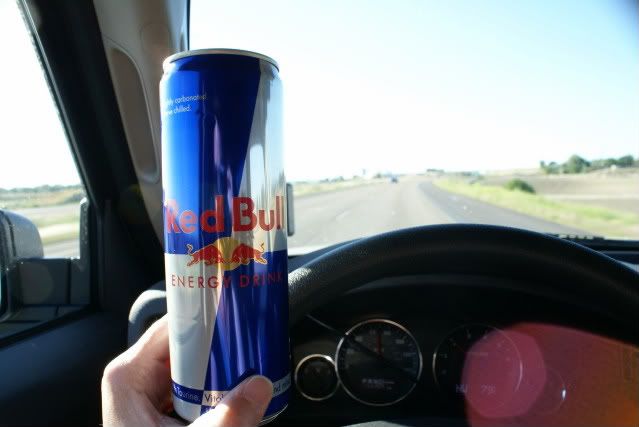 and some sleeping boys so i could have a few minutes of quiet...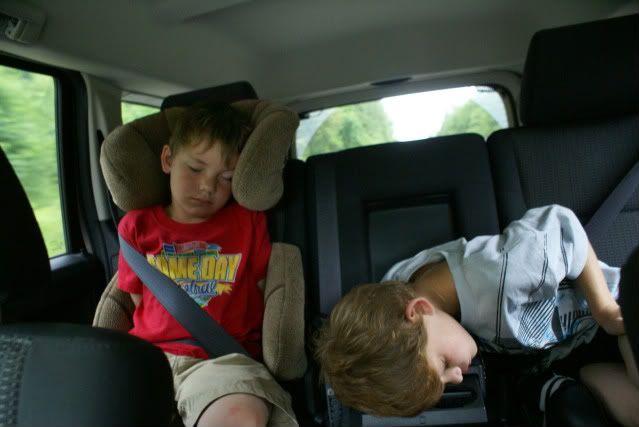 the end.
of part seven anyway...