these days you can find us out by the pool.
aunt debby's pool.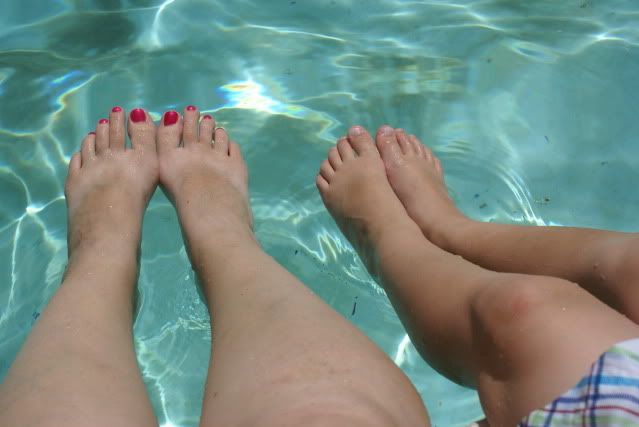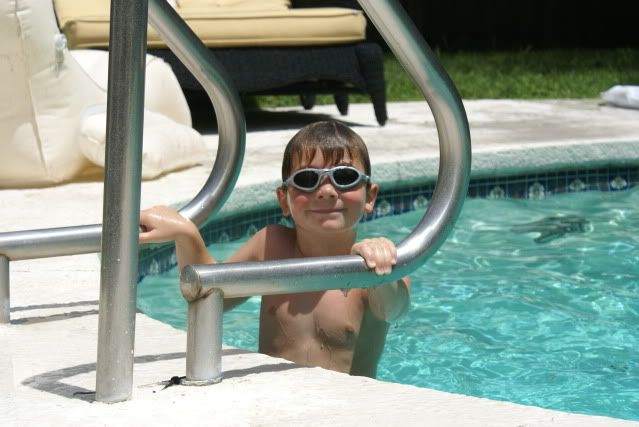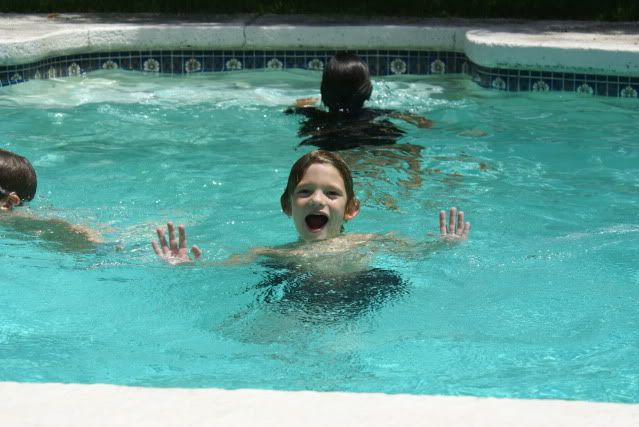 our cousin isabella joined us today.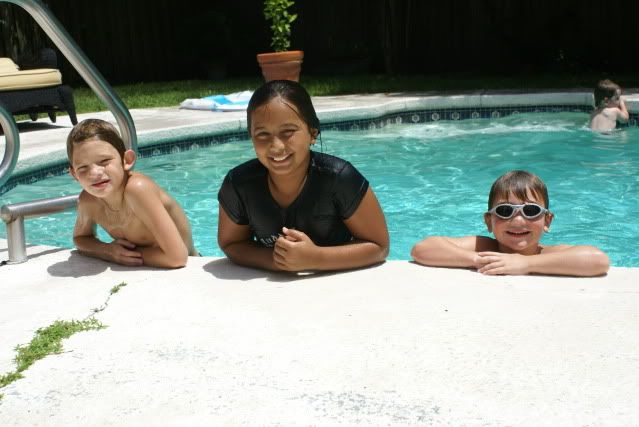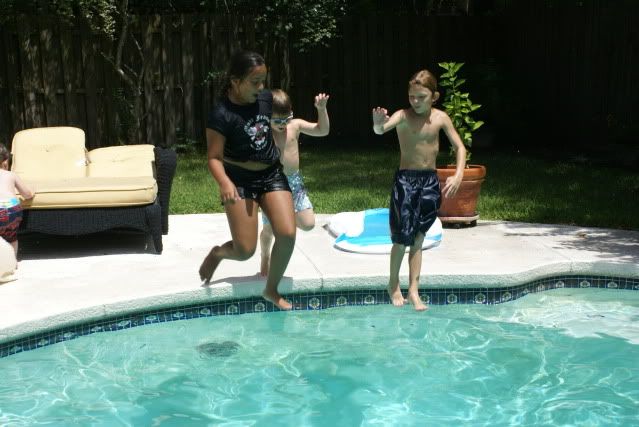 you can almost always find jett "walking" around the edge of the pool.
all the while he's getting little sores on the bottoms of his toes.
i had never heard of such until this summer.
leave it to my kids.