hubs and i are sitting at the computers.
much like this...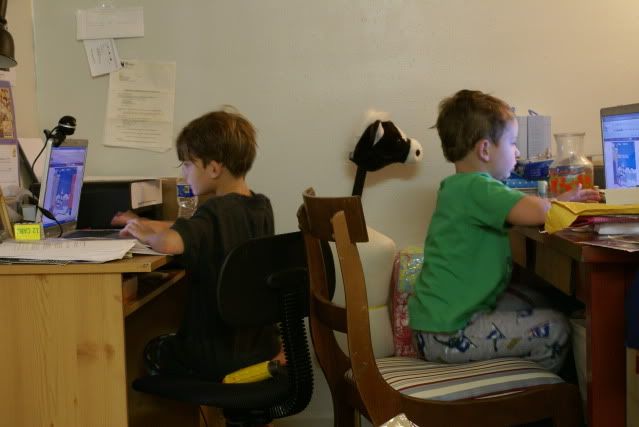 only, it's hubs and i.
he over hears jett whining and says "jett has a cry like the guy on polar express when his beard is being pulled."
i say "yep."
he says "you don't know what i'm talking about."
i make the howling sound the guy makes and say "the part where they're trying to move the...cantaloupe."
i love making him laugh...at my expense.
++++++++++++++++++++++++++++++++++++++++++++++++++
i just walked into the office drinking a bottle of water.
hubs glanced over.
then, he did a double take.
he asked (with a look of concern on his face), "you ok?"
i'm not a water drinker.
but, i knew if i walked in with another can of soda he'd have something smart to say.