of Oak Grove, KY.
two of my neighbors and i took all of our kiddos (all ELEVEN kiddos) to the butterfly festival last weekend.
i had no expectations.
i just wanted to get out and have adult conversation.
it was super hot.
i stood in line for 20 minutes for water.
after realizing that everyone was in line for food and the line was NOT moving i decided to take the money to the back of the little food trailor thingy and hand them $4.00 for four waters and get the heck outta there!
was that rude? it probably was.
did i mention it was hot?
like 100 degrees.
hot.
jett and his new friend, hunter.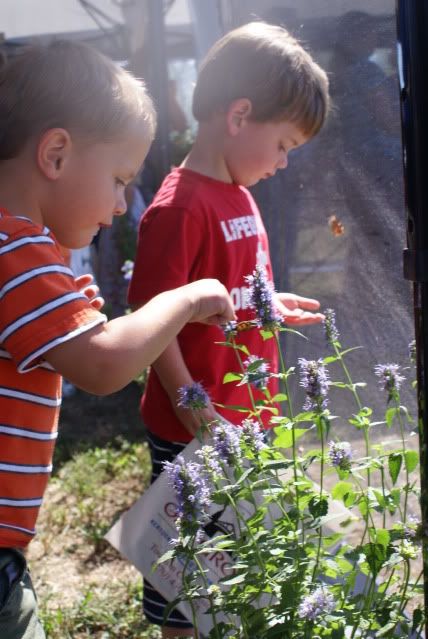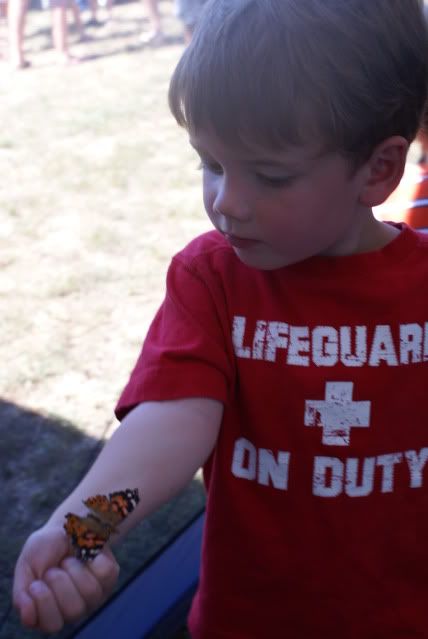 this is me.
holding a tarantula.
for reals!
(i had to do it to get the kids to do it)
((i get mom of the year for that, right??!!?))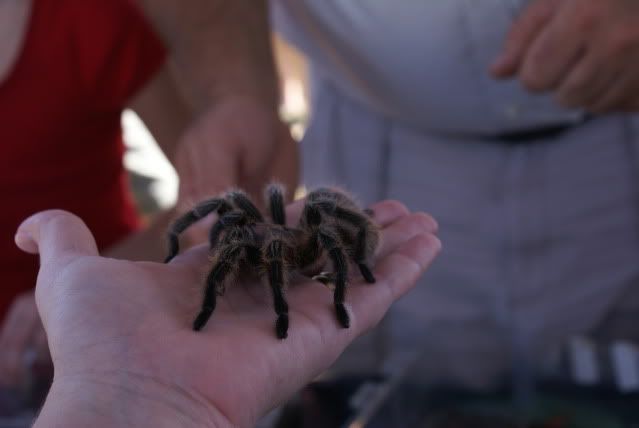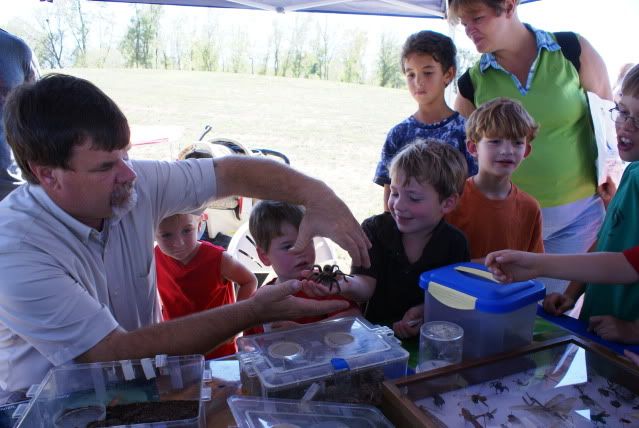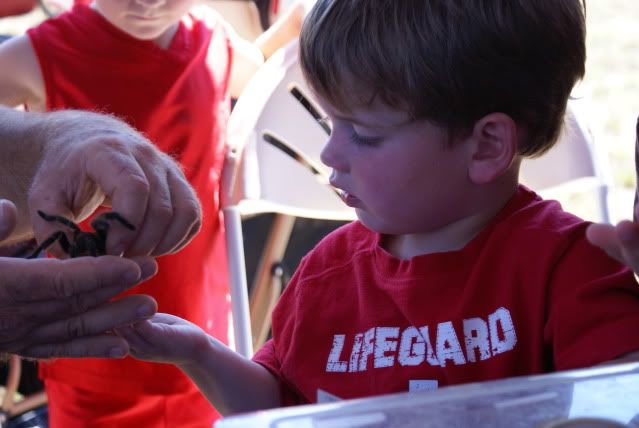 there were bubbles...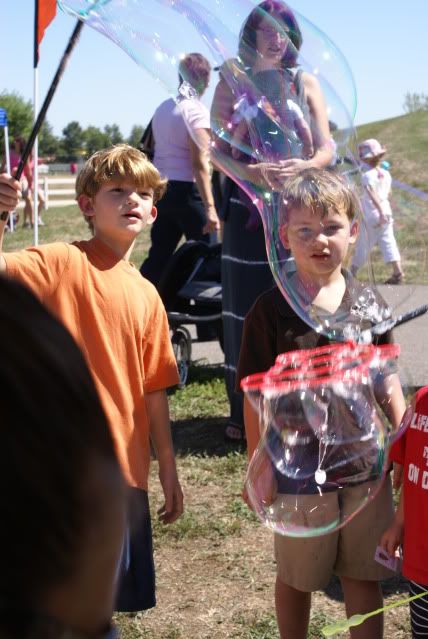 and flumpo (or was it flumpie) the frog too.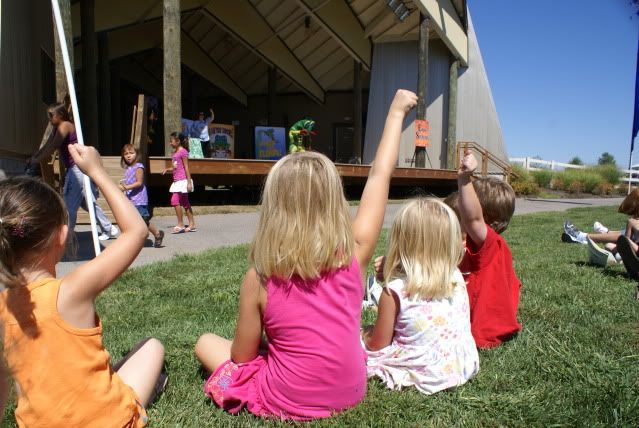 aside from the heat, it was a great day!