gatlinburg, tn.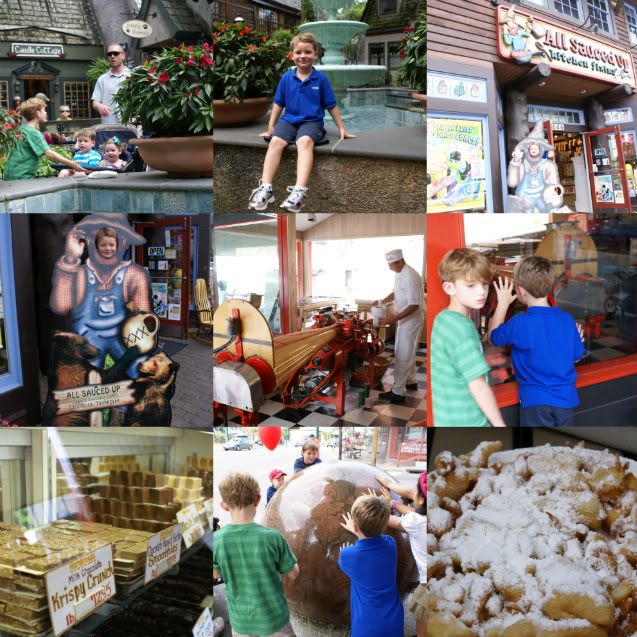 doing a little window shopping at the local shops.
jonah in front of the fountain.
all sauced up, the store. they had samples...with mayo mix...in the 100 degree heat...all together now, YUCK!
they did have a cute photo op set up outside.
the taffy makin' man.
jake and jonah.
yummy, chocolate goodness that my hubs wouldn't stop with me to dream of.
have you ever been able to stop one of these balls?
mmmmm....funnel cake.