hubs took us on a mini-vacay to the mountains.
he put us up in a three bedroom condo.
and we needed all three of those rooms, y'all.
gone are the days of cramming our family of six into a hotel room.
we had a living room, a kitchen, a jacuzzi tub (ooh la la), and did i mention three bedrooms???
we had our 3-night, 4-day mini vacay all planned out. except for the dinner show at dixie stampede.
when i called to make the reservation they didn't have the night we had planned for so we opted for the last evening we were there. we figured we could just drive late that evening home.
but, then my brilliant husband thought we could just call the condo's front desk and see if we could extend our stay one night.
i called.
i asked if we could stay an extra night.
do you know what she told me???
she said "it looks like your unit is available for that night and we have a special going where when you purchase 3-nights you get the 4th free. so there won't be any additional charges."
shut up!
really???
yes, please!!
what a blessing, huh??
since we had an extra day we decided to spend it by the pool.
the weather was nice.
the water was warm.
the kids were totally willing!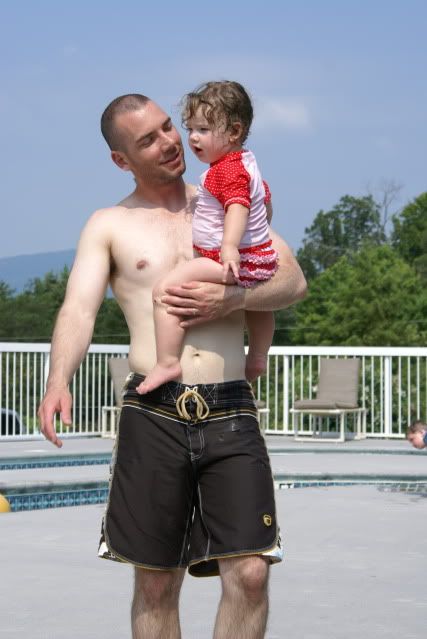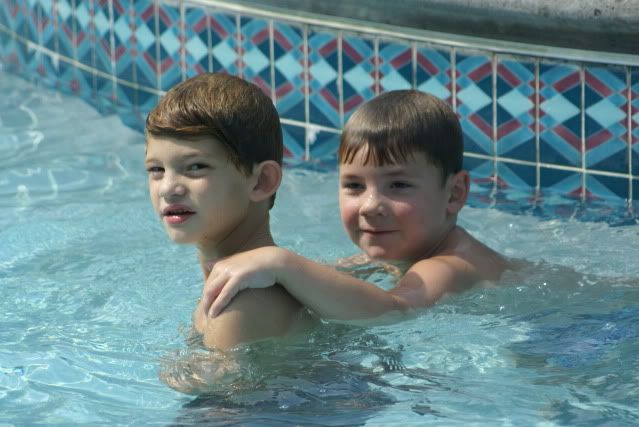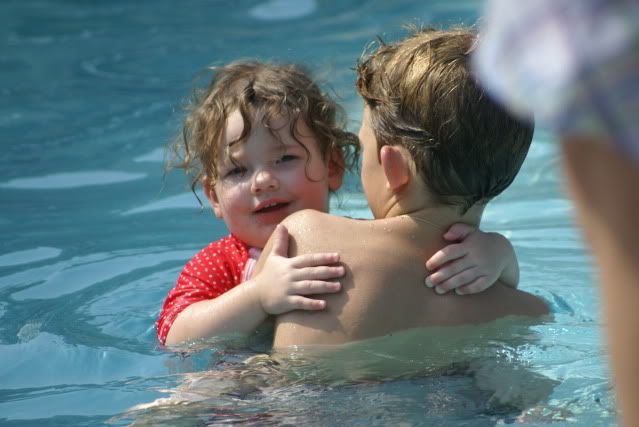 back off girls, he's mine!