i've joked, loosely, that with the amount of amish folk that live around here it would be funny to see a horse and buggy at the walmart.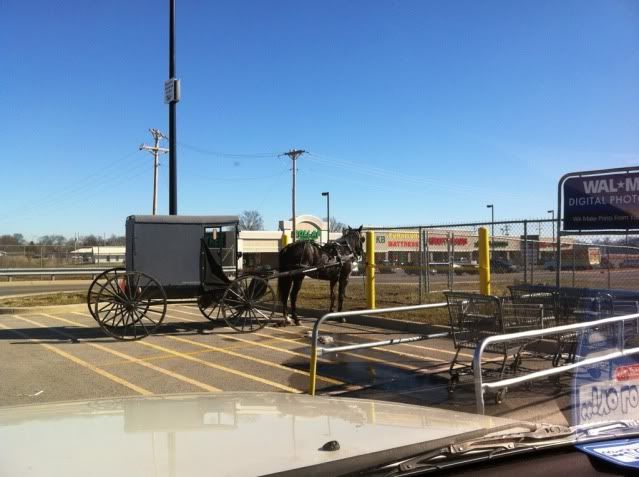 you shoulda seen the pile of poo under that horse.
i spared you a pic of the visual.
i wish i could have found those amish folk, not that i looked, while i was in there.
i'd have loved to see just exactly what they were buying.
nosy? no.
curious? yes, that's it.
have you seen anything out of the ordinary lately?