today marked a pretty big event in our family.
the first time we've sent our firstborn boys off on an airplane BY THEMSELVES.
but, for good reason...
they went to ganny and poppy's house.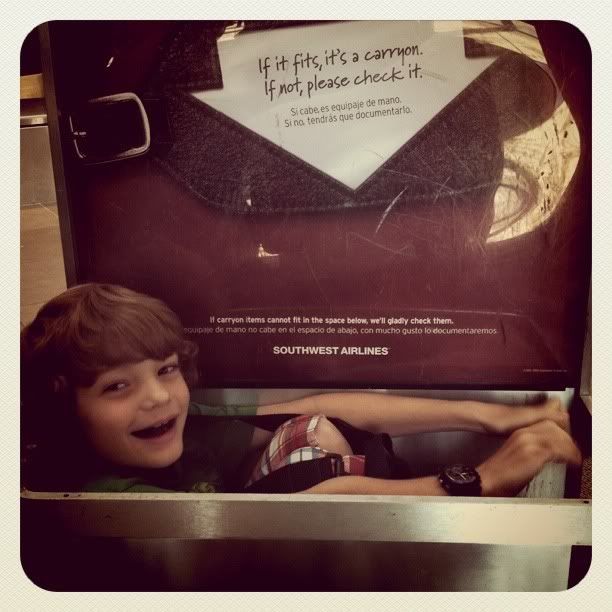 the boys were so excited to be going to florida!
there is so much to do and people to see and summer camp to go to....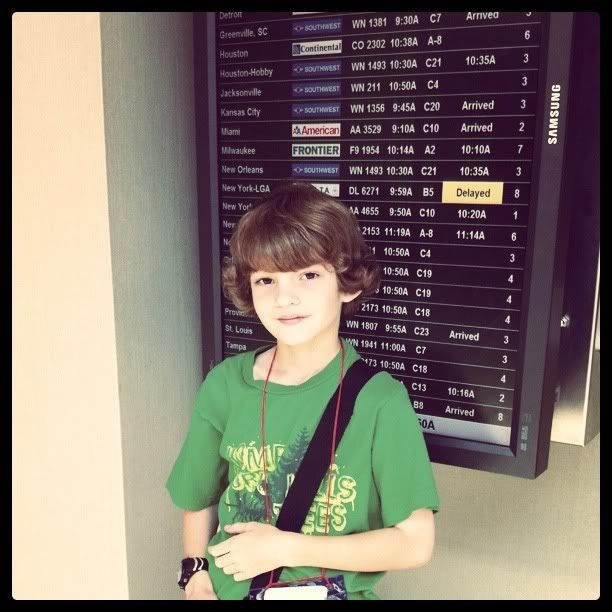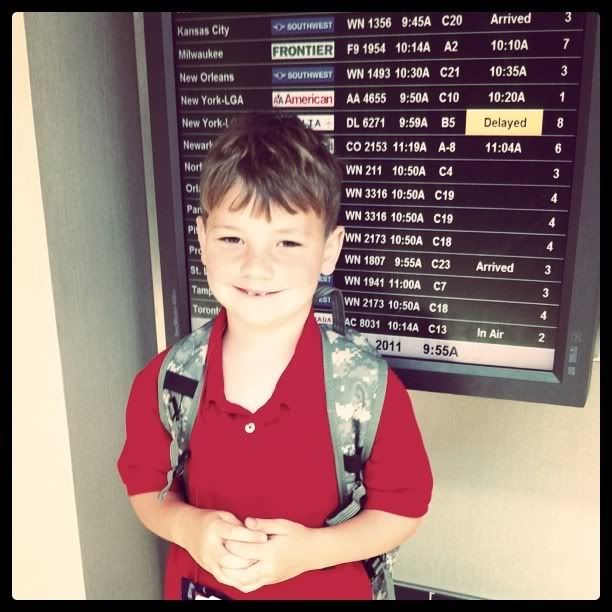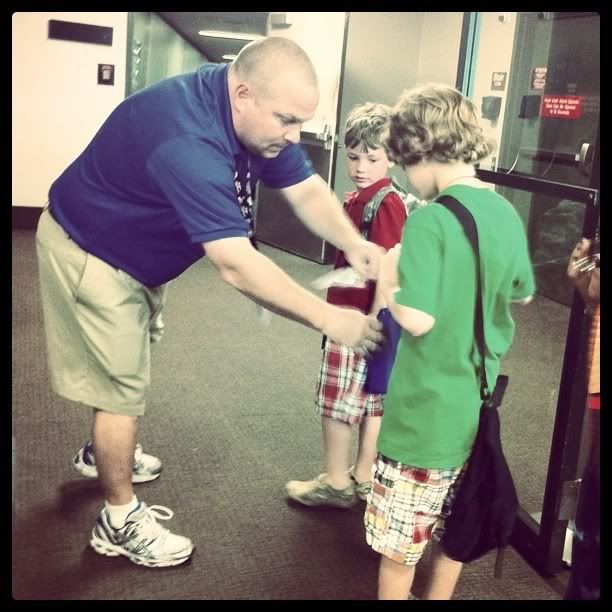 boarding happened so fast.
we didn't have time to cry...even if we wanted to.
and they're off.
one hour and fifteen minutes later they are more than 500 miles away from us.
sad day.
**********************
once the boys were off to vacation in florida what were we to do?
my dad was at our house with the little kids and hubs and i were alone.
i don't even remember the last time we were faced with this dilemma.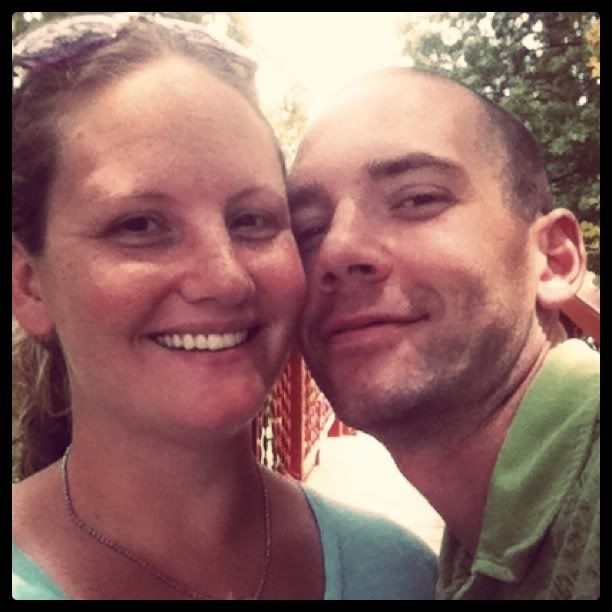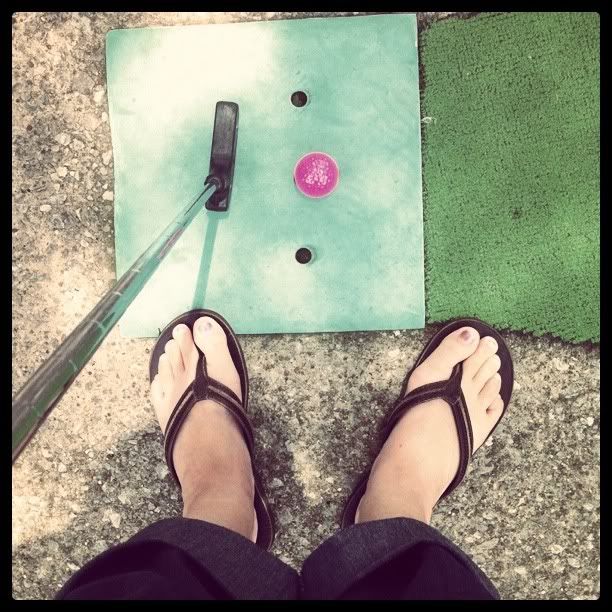 mini golf sounds like the perfect activity for two parents who are without child for a few hours.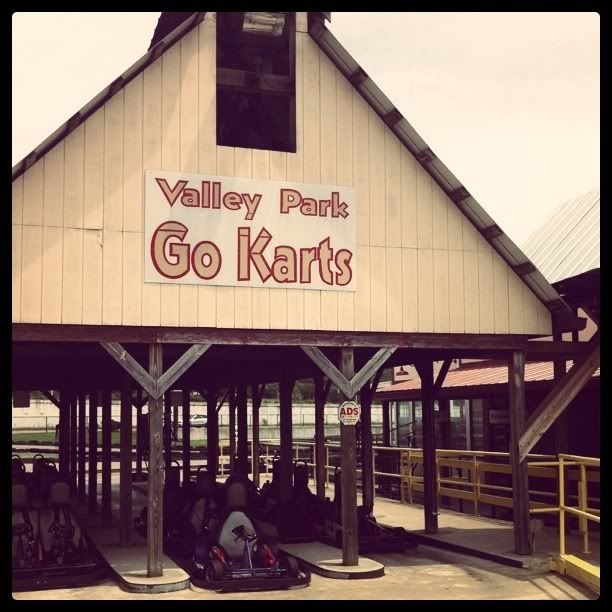 and go-karts!!!!!!
even though i lost at mini golf, two games of air hockey, and go-karts i had a great day with my love.
****************************
what did you do today?
do you have big memorial day weekend plans?