this life of mine is busy.
B.U.S.Y.
in a good way.
here's a glimpse of the last few days.
friday the fire truck came to jett and mckinley's school.
we stood and admired from afar, in the 100 degree heat, for a few minutes.
both of them too scared to go inside but not willing to leave.
this is the best picture i could get.
after school snack of strawberries, blueberries, cool whip, and a pb&j on our new watermelon plates and reversible placemats.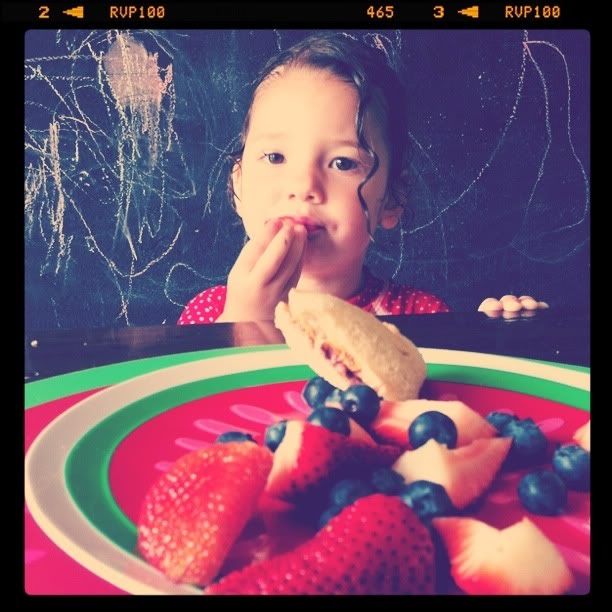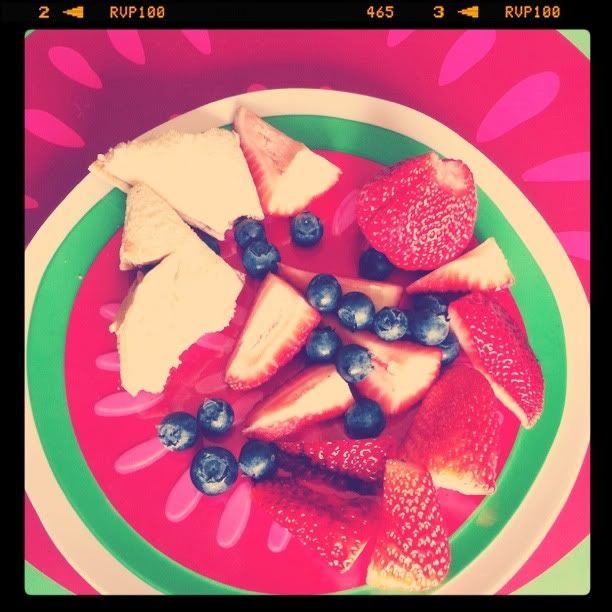 so cute, right?!?!
a little DIY action on saturday...
more on this to come.
saturday hubs decided on a spontaneous road trip.
to bowling green, ky.
we've only been once to go to dinosaur world.
we weren't sure if there was anything else to do or see in bowling green...but, getting out of town for the day sure sounded like a good idea.
there wasn't much to see but we did find a mall.
and a chuck e. cheese.
really.
we drove an hour and a half for chuck e. cheese?
oh yeah, and panera.
i seriously love panera!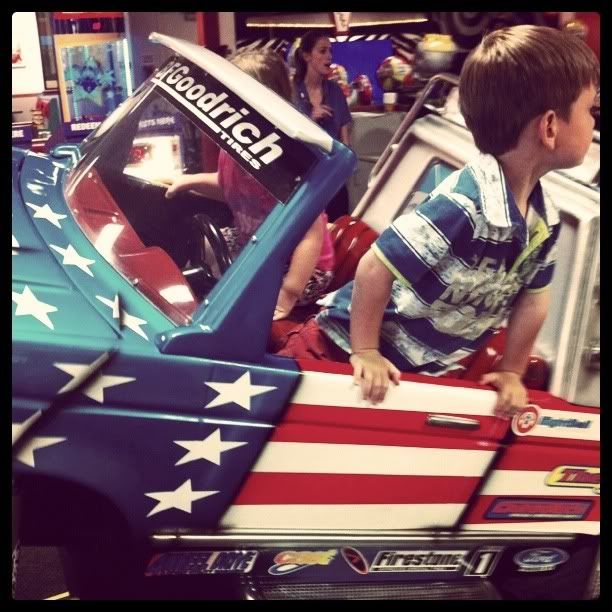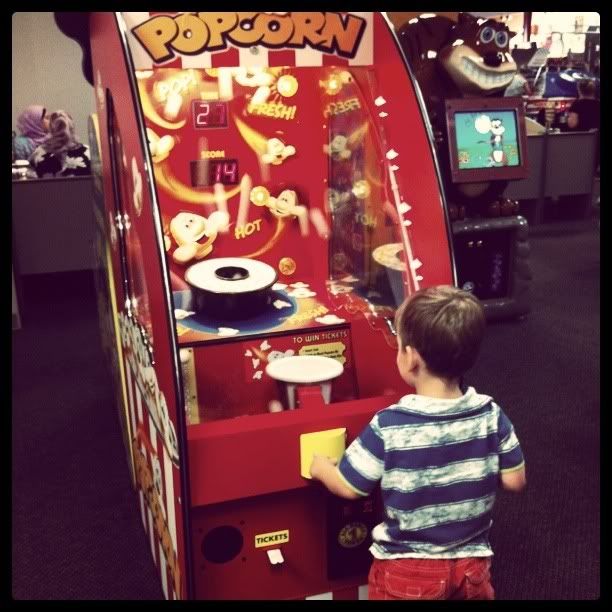 1/2 of an asian chicken salad with extra almonds and a bowl of french onion soup.
life is good.
you better believe i got a to go french onion soup with a bread bowl so i can have it for lunch after church on sunday.
the nearest panera is more than 45 minutes away in nashville.
yum-o!
one last picture that's just too cute not to share...
mckinley got all dressed up from her dress-up chest.
she's as pretty as a princess.
*************************************************
i'm offering free shipping in my
shop
again.
just cause i love ya.
enter code SHIPME into the checkout info and you'll see $0.00 for shipping costs.
hurry, though.
it won't last long.
*************************************************
what did you do last weekend???