in the last few weeks i've done a few new designs.
have i listed them in
my etsy shop
?
no.
i'm too busy.
i need to list them.
if i love them so much i'm sure others will too.
here they all are.
some not so new, some new.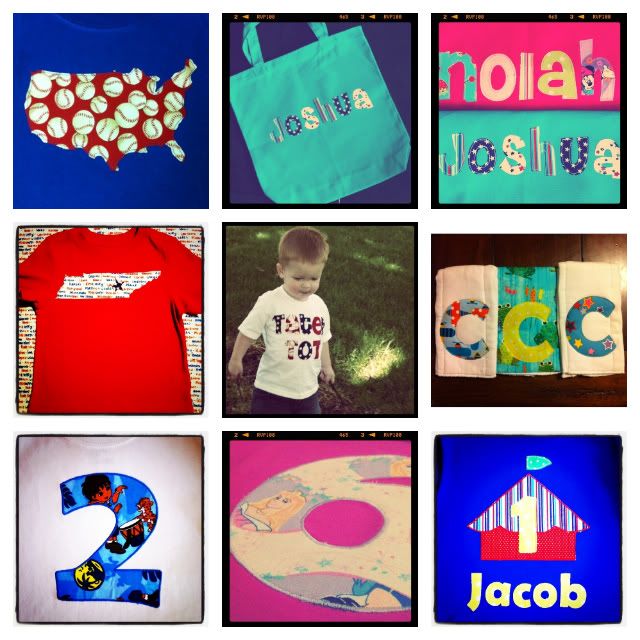 *all-american baseball usa tee.
*personalized tote bag.
*close-up of the two tote bags i made for a friend.
*tennessee pride tee.
*a tater tot tee for my nephew who lives in idaho.
*burp cloths for my bestie's new baby, conor.
*go, diego, go tee.
*my favorite princess tee.
*personalized under the big top tee.
there's so many more i want to do and need to do.
but, with school started and fall activities approaching i'll have to stick to
etsy
orders only.
new items can wait...
********************************************
what have you been up to lately???