WARNING----Put your drink down now! Swallow what is in your mouth!
A friend sent me an email today titled "Cats & Baths". Most everyone knows that cats HATE baths. And me being
not-so-much-a-lover
for cats thought this was a HOOT!!! I nearly spit my drink all over my screen when I saw it!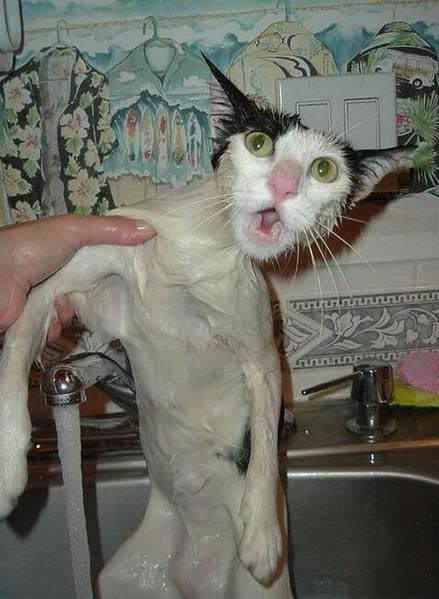 "Holy Moly, You call this water WARM??"