Jonah wanted to help me cook dinner last night. Well, I didn't so much want him at my hot stove so...."Jonah, would you like a make Daddy a cake?" He says "YAY!!!" So we made a cake!
He helped me pour the batter. I stepped away to throw that bag in the trash and I come back to him with his hands in the mix. "It's so soft Mommy!" (Don't tell Daddy teeny fingers were in his food!) Then Jonah began to stir as I added the eggs, water and oil.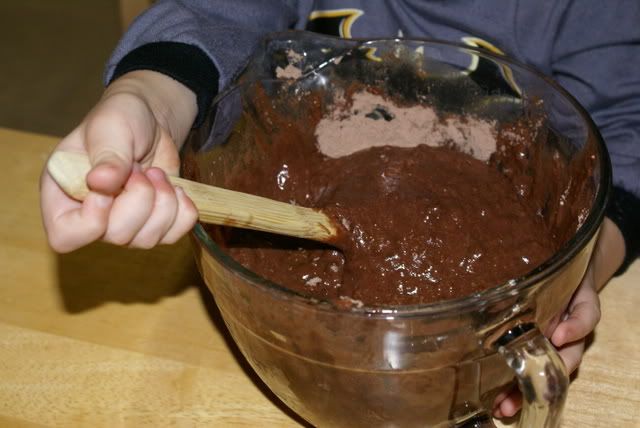 So he stirred and he stirred.
...and then he started to get a little goofy!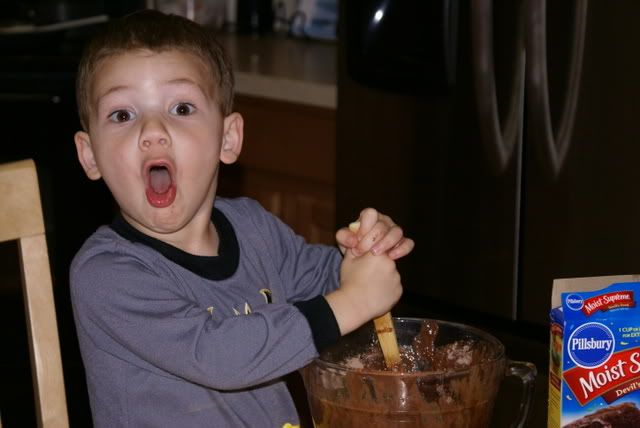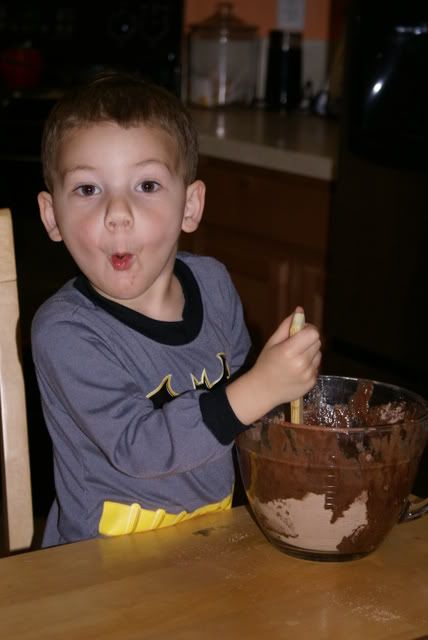 And then he gave up! So we moved on to the electric mixer. He saw how easy that was and insisted he give it a whirl!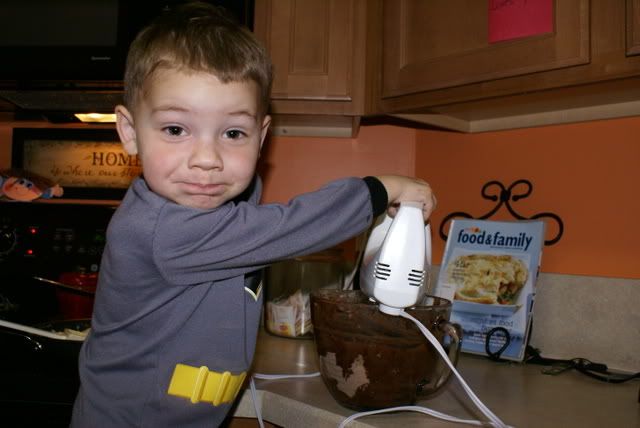 This child has so many faces I tell ya!!!! LOL
Sorry I don't have a picture of the finished product. I always start out with such great intentions for pictures for the blog and then I move on to something else. I call it MOMMY BRAIN!