Jonah "graduated", if you will, from Puggles! Puggles is a super cute little program that our church just started doing for the littlest AWANA goers. Technically Jonah could have gone to Cubbies (for 3-4 year olds) but his Sunday School class was in Puggles (for 2 year olds) so we placed him where he would feel most comfy!! Sounds kinda silly to even me now, but Jonah wasn't talking very well when AWANAS began AND he had just turned three. Who knows....it seemed like a good idea then. :O)
How cute is he???
But, then his big brother comes out in him!!!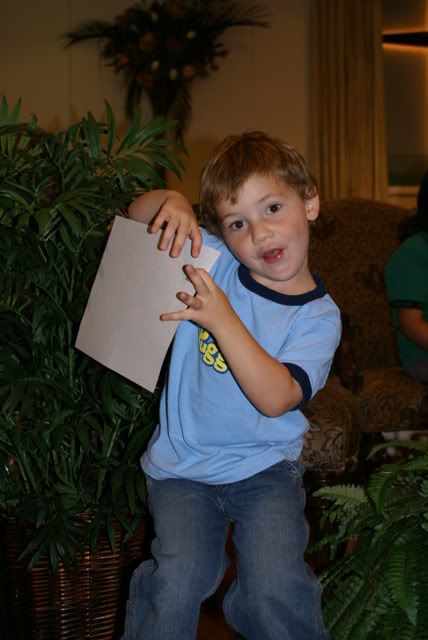 And remember I told you in my last post that Jake gets a little silly in front of crowds....this is him getting his award for Sparks (K-5th grade).