It seems like yesterday, seriously, that he was right here...
...standing in the livingroom on the first day of Kindergarten...
...at his first little school desk...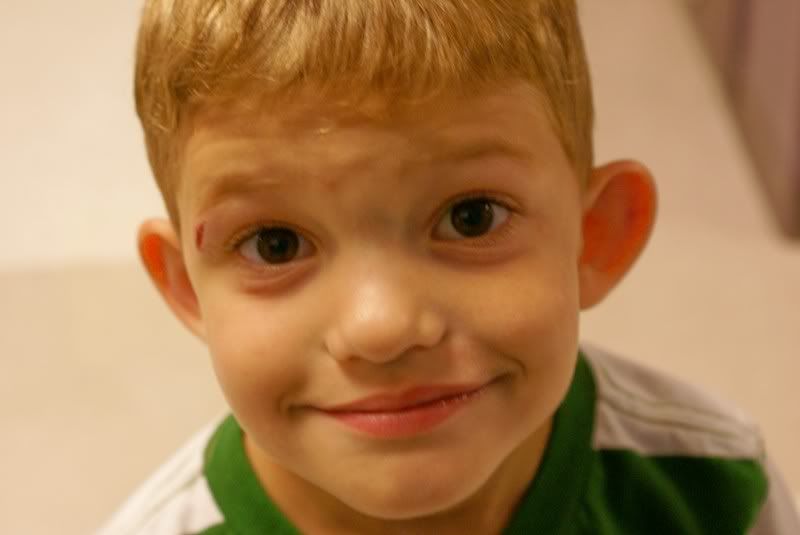 ...with his first at school boo-boo. (He fell off the monkey bars and busted his eye open. OH boy, that's a whole nother story!! LOL)
Now he's here...on the last day of Kindergarten!!
Here's a few pics from his Kindergarten Celebration.
Can you believe he had a speaking part??? And he actually spoke! Jake is not a shy kid by any means but put a crowd in front of him and he freezes...or acts just plain silly. On this day though he was great! So grown up!
Here is getting his "diploma". Why do kids have to graduate fifteen times before high school graduation??? :o) Pre-K, Kindergarten, Fifth Grade....good grief!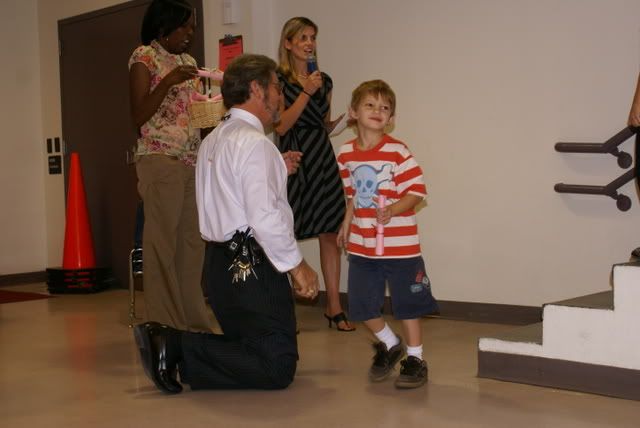 Look out 1st Grade!! Jake is on his way!!!!
***
I just noticed in a few posts down that Jonah has on the same Pirate outfit that Jake is wearing in some of these pics. In case you're wondering...they do not share a closet yet. It won't be long though, Jonah is catching up to big brother Jake!