Jake has been wanting to take me to Bubba Gump's Shrimp Factory for about a year now. Well, we FINALLY went! And boy was it yummy! The atmosphere was so much fun....well, what I saw of it. LOL We were sat back in the back corner. Jake pointed out that I did ask for a booth...I should be grateful I got what I asked for. :o) LOL Maybe next time I'll ask for a table in the middle of the restaraunt!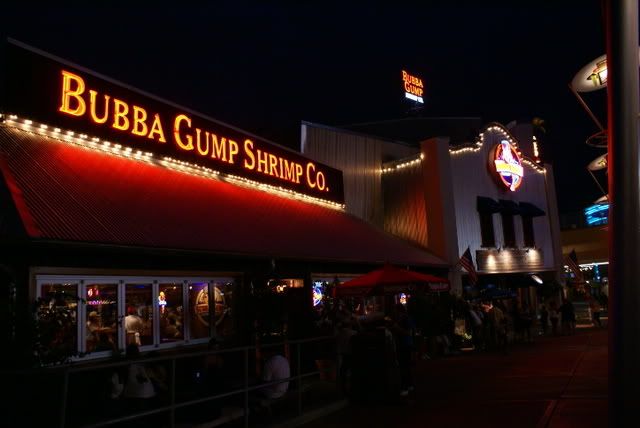 With this sign...you flip it to Stop Forrest Stop if you need your waiter to get you something. What a great idea!!!!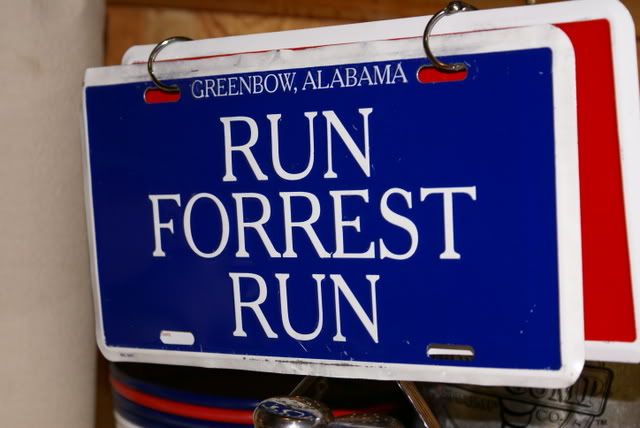 Here's our YUMMY entree's. Jake got Fish and Chips, I think. I got Shrimp Linguine. MMMMMMmmmmmm....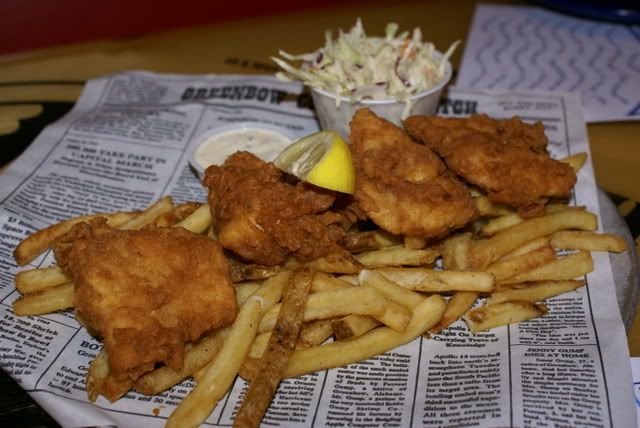 Jake Austin is very into photography!! He took a couple of pictures of the walls. LOL Then, he jumped over next to Daddy and wanted a picture!
You would never know by looking at this picture that Jonah was not feeling well. I have a few silly boys!!!
While we were there, in City Walk, we walked around for a bit. We listened to the live band...I would have never thought Jake would stop to listen. As a matter of fact, I would never have thought Jake would want to walk around City Walk, especially at night. My man is coming around!!! (He even said the other day that he would like to go "people watch". LOL! I love to do that! I could do it all day long!) We walked over to the Islands of Adventure entrance to see the Hulk ride. Jake Austin is SO ready to get on that roller coaster. I can't wait for us to take him! That kid has a need for speed!!! He is definitely our risk taker!
Anyway, we had a very fun evening as a family! We don't get too many nights together these days. :o(