Jonah has been waiting ever so patiently for his BIG day! Since Jake's birthday in February Jonah has asked and asked "When is it going to be my birthday?"
So, last week his day came! On August 28 Jonah turned the BIG FOUR!!!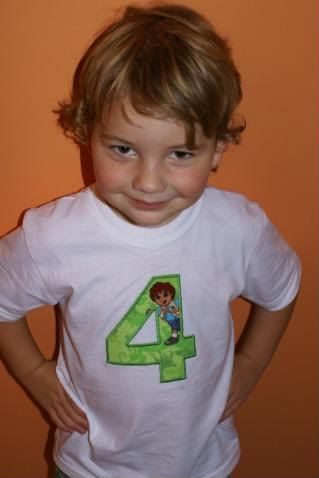 He wanted a BUNCH of birthday cakes. And a BIG party. And LOTS of presents! He has a lot of requests.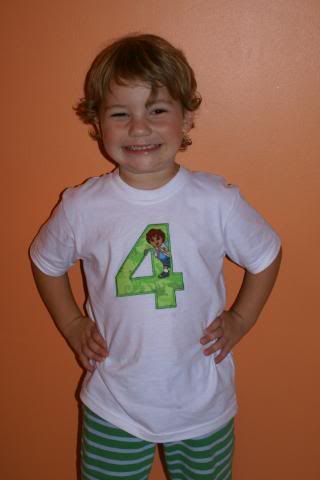 We knew we had to make this a BIG celebration for him!
I made him this Go, Diego, Go tee for him to wear to Cubbies the night before his birthday. He and I made cupcakes for that night too. It was just like taking them to school to share with his friends! He was so cute. He was so excited to give one to his best friend Nathan and one to his teacher. He's such a sweet boy!!!!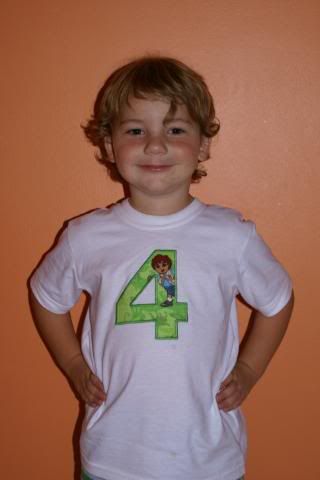 On his actual birthday we had a little lunch party for him. Just Daddy, Mommy and brothers.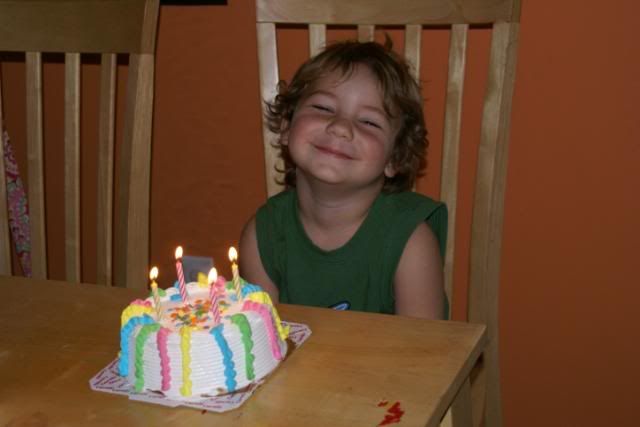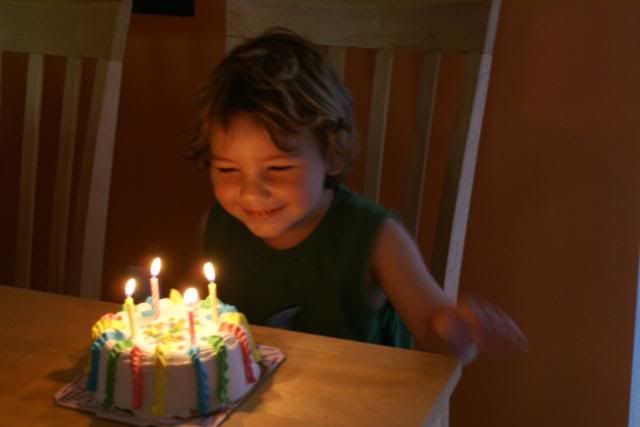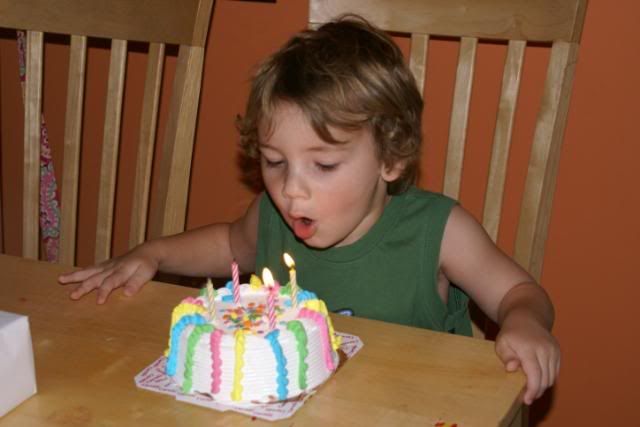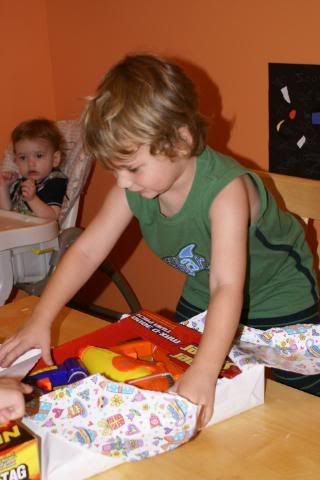 I think Jake, well, I know that Jake is staking claim on one of each of these toys!!! (they are two player)
Stay tuned! This weekend is his BIG party! He'll have all the balloons his little heart desires...and a cake...and his best friend and cousins and family! Everyone is coming to celebrate Jonah's BIG day!