I was looking through my Photobucket account and found all these cute pics of my kiddos. They're all pretty random but I thought you'd enjoy!
This was at our church carnival two years ago. Look at all those curls!!!
Again, at the carnival. I wonder if Daddy wore any of that cotton candy?? :o)
Before there was Jett.... (at the zoo)
I loved this little outfit. I think he only wore it once. :o(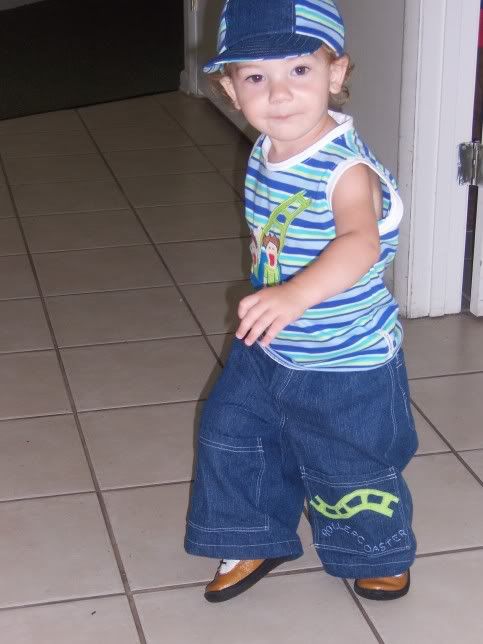 His first eBay modeling gig!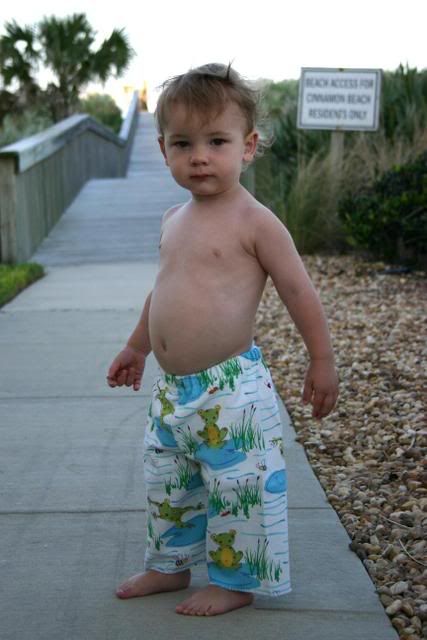 Gosh, I think Jake was 3 in this picture...time flies!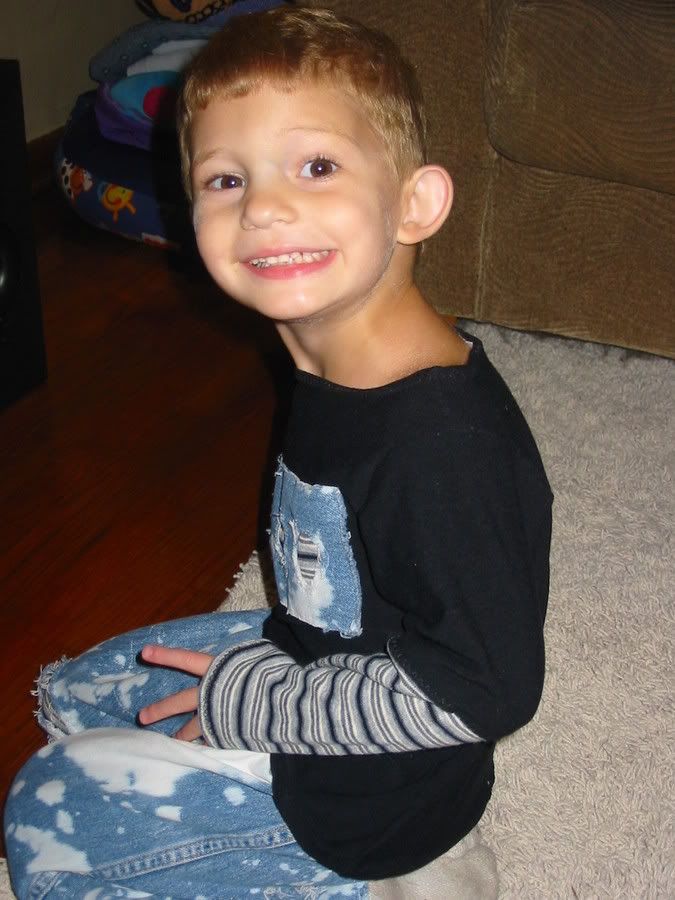 Lookin' super handsome in his tux!! (this was at Michelle's wedding...Jake's first wedding he was in)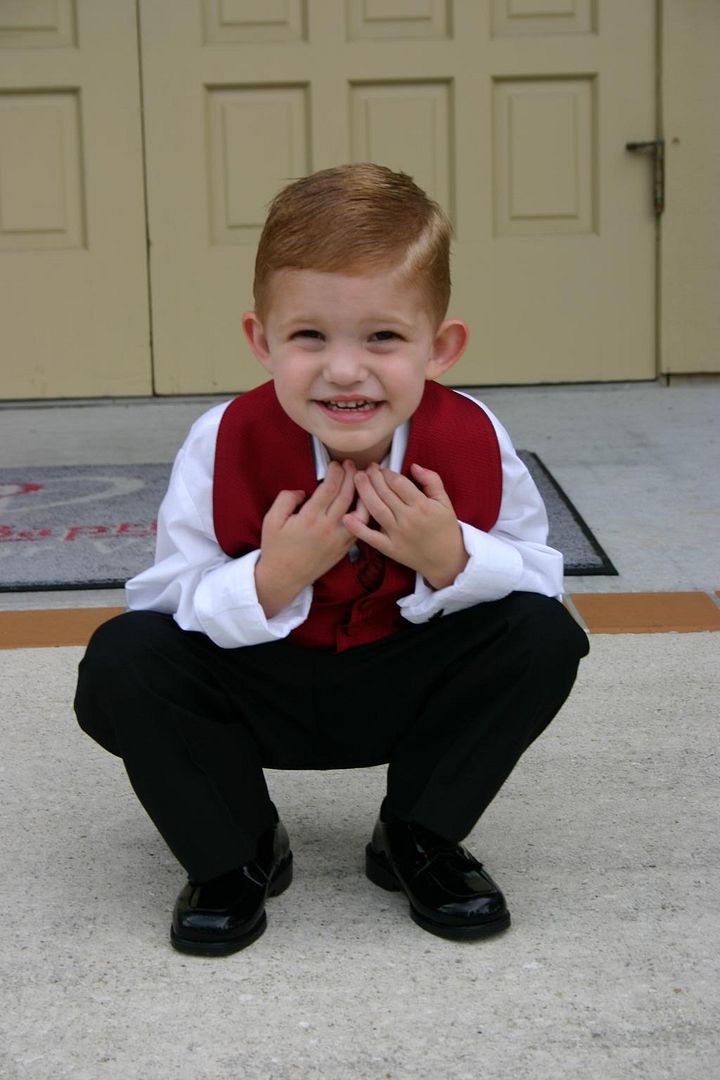 This picture cracks me up!!! I mean seriously...can we get some t-ball uniforms that fit the little tykes???? :o)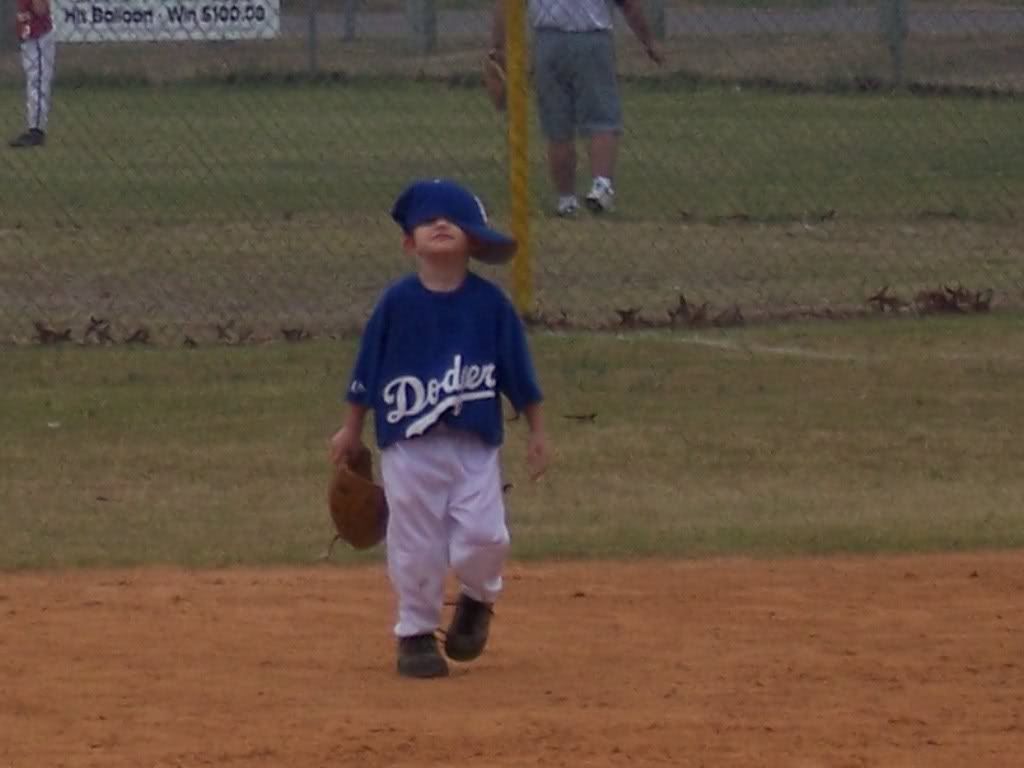 My little munchkins!! Just look at those sweet faces!!!
Oh, I love this one too! They're waiting for the train to come around the Christmas tree!!! Choo-Choo!!!!!
One last one! Please don't mind the diaper... I love his smile in this one. Jonah is such a ham!! What am I sayin'?? They are all hams when the camera is on!!!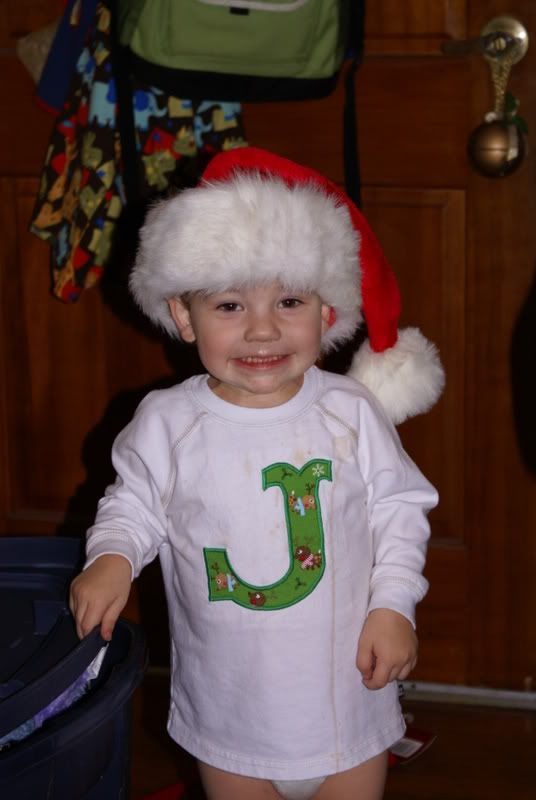 I'll post another trip down memory lane another time!! That was fun!