This is becoming a family tradition! This is our second year going to Mickey's Not So Scary Halloween Party at the Magic Kingdom and it is only getting better!!!
First things first though. We had to get one important task done....can you guess what this is???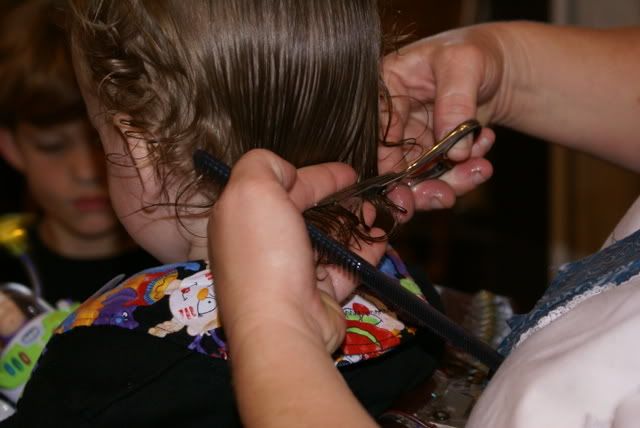 Oh my goodness...it's Jett's curls getting the first snip....*insert tears here* It is also a family tradition to take the kiddos to the Main Street Barber Shop for their first haircut! So, before the party began we headed straight there. Jett was so good! As have been all the boys with their first "cut-cut" (as, I think, Jonah first called it).
Here he is with his Mickey ears....they say First Haircut on the back.
I must say that this is a super value for Disney too! For $12.00 you get a haircut, a certificate AND Mickey Ears!!!!! You can't even go to Super Cuts and get a deal like that! (I wish I could get a cut of the profit that Disney probably has made in the years I've spoken so highly of the Main Street Barber Shop!!!!)
You can also step inside for some Pixie Dust (Pirate Dust for the boys!). Jake wanted this SO bad!!
OK, so let the party begin!!!! We, again, had no lines or waiting!!! It was such an amazing time to be at Disney!
Jonah got spit on by the camel....once he realized it wasn't one of us spitting on him he wanted it done again...and again...and again. :o)
Jake bought a fake snake with his spending money. Jett was ROARING at it here!! (You can see his big boy haircut in this pic too)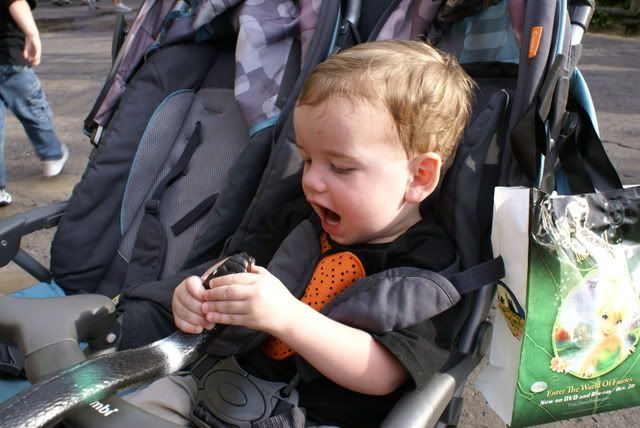 And Jonah bought this Tiger with his money. He named him Tigey! Cute boy!!!!
Jake Austin got to drive the Jungle Cruise ship!! He even got his Official Skipper License!! What a proud moment...
They were coming off of Splash Mountain. Thank goodness they didn't get soaked! This was Jonah's first time riding. You can't tell by this picture...but, he did enjoy it!!! :o)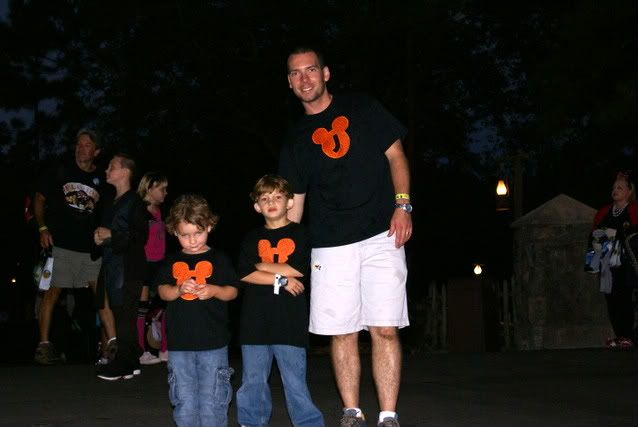 Oh, and remember when I said I was making all these tees for the boys. Well, Jake agreed to wear one!! YAY! We all wore jonahbonah that day!! We got lots of compliments and lots of folks stopped us too. (another proud moment!!) You can click on my Etsy side bar to get your own!!!! YAY!!
Ok, moving on.
We also went to Downtown Disney. Jake Austin loves Legos. But, he doesn't EVER play with them. :o) I think he just likes looking at what CAN be created!
Here's Jake and Daddy racing the cars we built out of Legos.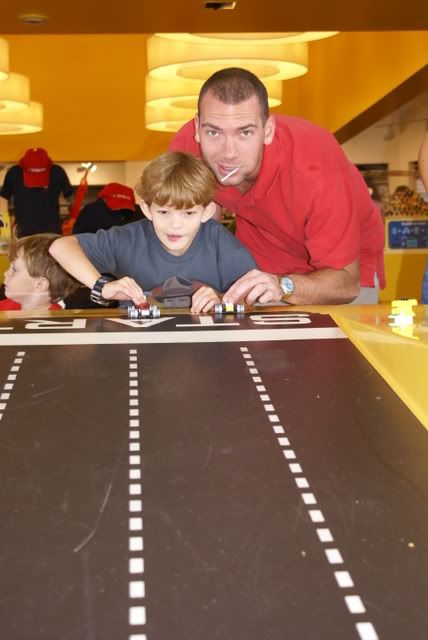 And a few random pics from the Lego area...
Can you tell this was the main reason for visiting Downtown Disney?? LOL
And here are a few more pics from our trip.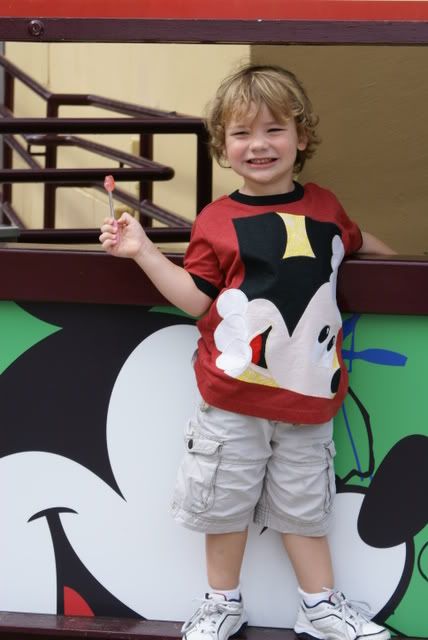 Thank you Lisa for these VERY FUN tees! After Jonah and Jett had theirs on Jake suddenly WOULD wear one. So, I might be getting one more from you! (You can see Lisa's work at www.funktionalthreads.etsy.com )
See Ya Real Soon!!!