Boy, oh boy! Who knew it would be so tough to take three boys ages six and under to theme parks?
We planned this teeny vacay for a few reasons. #1 McKinley will be here before we know it and we knew the boys were itching for some roller coaster action. #2 Daddy has been working so hard in Orlando (away from us) and we needed some quality family time. #3 Daddy is going to be doing some training which will only take him away from us AGAIN....so, again, we needed the family time!
Our first stop would be Islands of Adventure!! Jake Austin has been looking forward to this for weeks! Spiderman, Spongebob and Jimmy Neutron...oh my! He had a itenerary planned out and all. First ride? Spiderman. And Spiderman it was! Lucky us we even got to meet Spiderman!!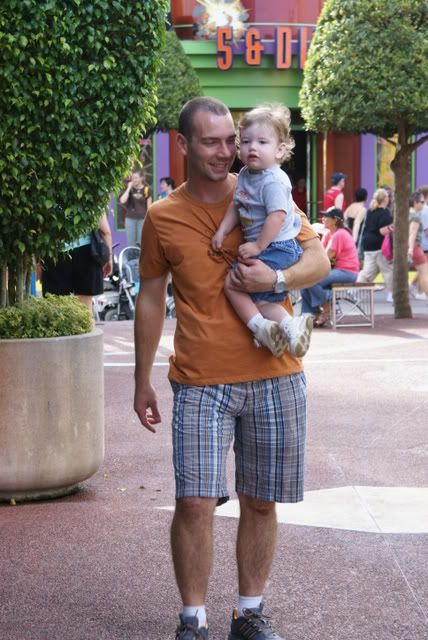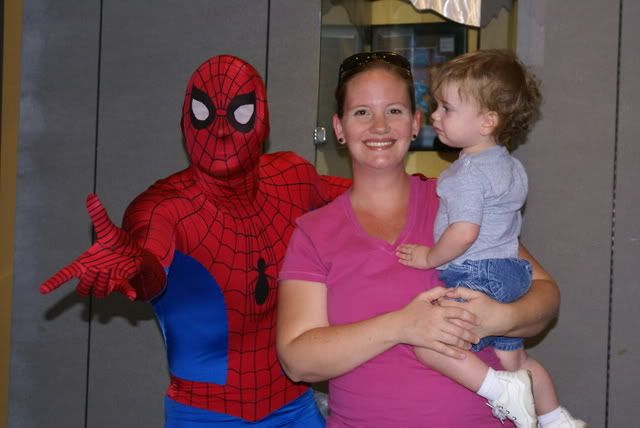 (please keep in mind when looking at my ugly mug that I am preggo!!!! LOL)
Afterwards we all watched the Shrek 4D show...loads of fun! We did so much in that park. Did I mention there were NO lines????? We walked right on to every ride and walked right into every show. It was FABULOUS!
I didn't get to ride much. But, I did take the big boys on the Suess Train.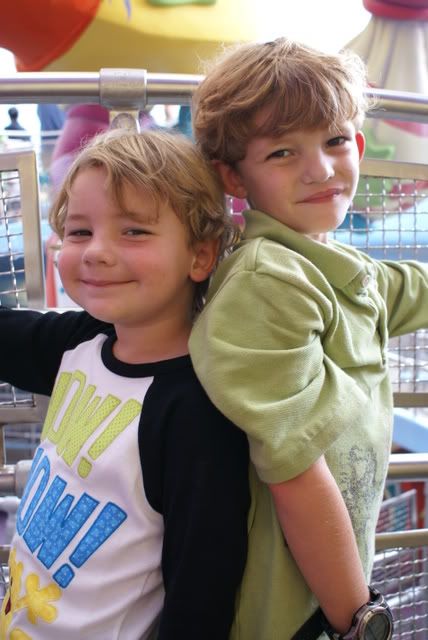 It's not often I get ANY pictures of the two of these nuts together...well, actually looking at the camera and smiling!
Then, it was off to Universal Studios! No lines or waiting there either!! We all rode Jaws.
Jake and Jonah LOVED this ride! Jonah will tell you that Jaws was coming RIGHT at him!
Poor Jett! He stayed in the stroller most of the time. But, he was a trooper. He just took in all the sights!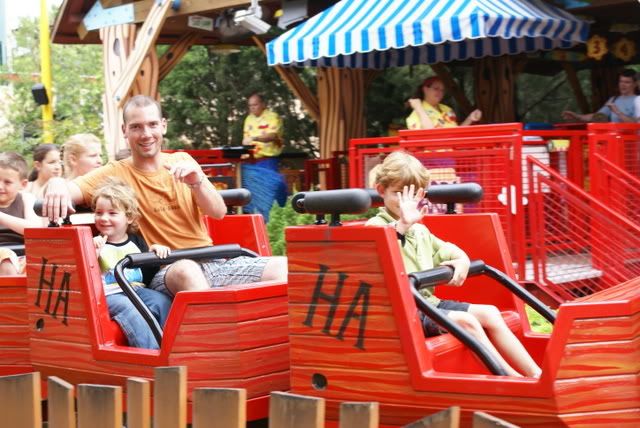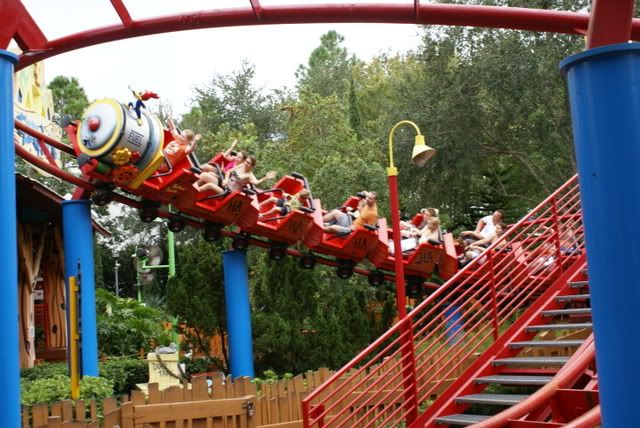 The big boys rode the Woody roller coaster TWICE, in a row! They just stayed in. This is how uncrowded it was!!! Jonah is a new roller coaster LOVER!!!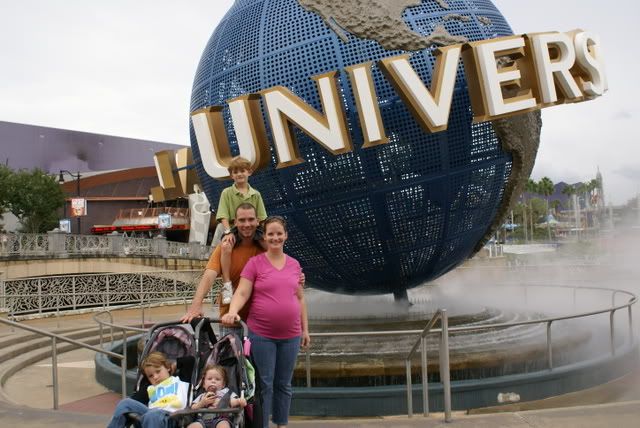 Oh my goodness....the day is OVER! I was so tired. My poor little feet were about to fall off! We were ALL tired! But, it was so worth the trip!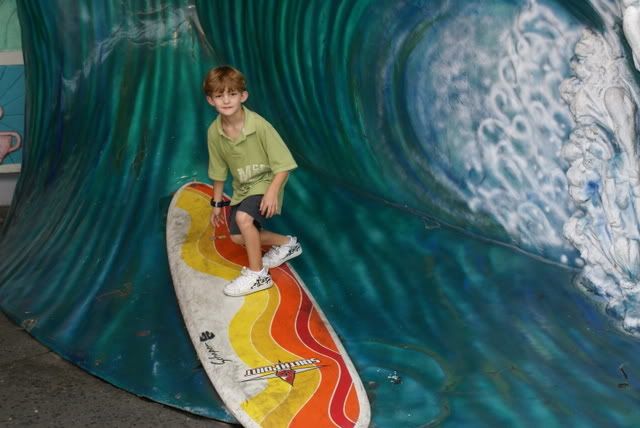 One last pic. Jake was so excited to jump up on this surf board! He looks like a natural huh?
I'll come back later and post our Mickey's Not So Scary Halloween pics!