or should I say Happy New Year?? I'm so glad that Christmas is OVER!!!
I tell you what, having four kiddos is TOUGH! Since bringing McKinley home on the 14th I've managed to get next to nothing accomplished!!! I have wrapped a few presents to get ready for Christmas, did a load or two of dishes, a few loads of laundry...the rest of the time has spent with family and feeding her. She never stops eating!!! (In case you're wondering about the mountain of dishes that must br growing in my kitchen....luckily, I have one dynamite hubby who has jumped in to overdrive to pick up all of my slack! Thanks Babe!)
We had such a great Christmas this year. The food was good. The presents were great. The time spent with friends and family was even better!!!
Aunt Kris, Uncle Adam and all the boys!
My hubby and his favorite sister...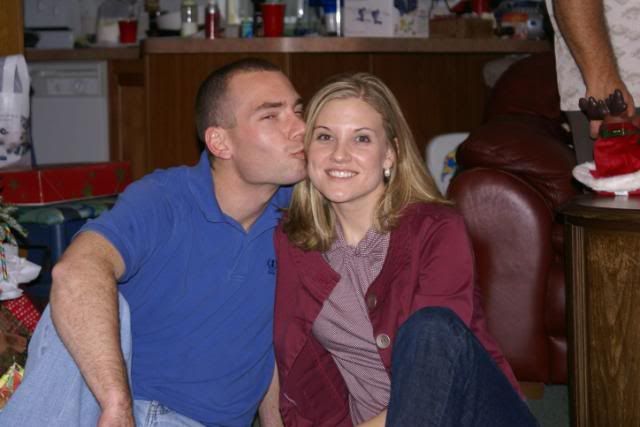 Kris got Jake a poster of his favorite gal! :o)
Jake got a skateboard! (and a DS from Santa!!!)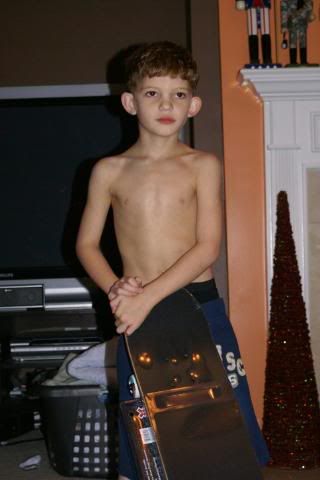 Jonah got some shootin' thing...he looks thrilled huh? LOL (his favorite gift was his DS from Santa!!!)
Jett got Kota the dinosaur!!!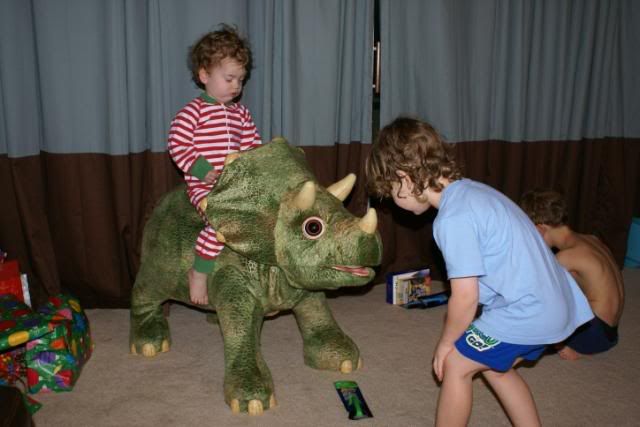 There's so much to say...but I'm too tired....and well, it probably won't make much sense! :o)