Imagine that said like "Luuuuucy, you've got 'splainin' to do!!!" Work with me people...I get a little crazy here with all these kiddos and no adults to talk to! :o)
So, in an attempt to have a bit of down time from the little monkeys I went to
www.etsy.com
today and found some oh-so-cute somethings!!! (you really need to stop by there if you never have!)
Here are a few of my faves!!
I love these banners from
StoriaHome
! Jerusalem is a super nice gal....I own 2 or 3 banners of hers myself!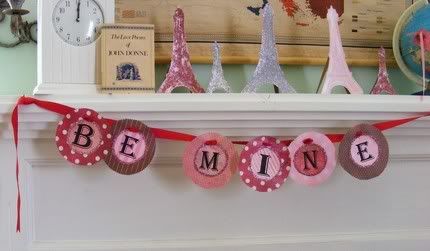 These thumbprint cards are so stinkin' cute! Don't you think??? Her shop name,
ThumbelinaCardCompany
...love it!
I searched for cute, cute things for McKinley while I pregnant with her. I found Nili's beanies!
PDXBeanies
have THE best crocheted beanies EVER!!!!
(No, this isn't McKinley)
Gotta love these too! We don't have any of these...YET!
Piddies
even has slippers for MOMMIES!!!