One morning a few weeks ago Jake suggested we go to the Zoo. We only had the babies and the weather was nice so we decided we would venture out. (the big boys were with Poppy and Ganny...YAY!!!)
While we were walking passed the zebras Jake turned and said "with just the two little ones we look like a
normal
family." (whatever
normal
is though, right??) We got a good chuckle!!
A little background on that comment....if you are a member of a large family then you will know what I'm talking about....we get looked at like we have three heads, each, when we go out in public. You can almost hear people saying, "look at
all
those kids." Or they just stare. The staring is the BEST. I just want to say something to them...I don't know what...but I want to say something to them! LOL (laugh out loud, for the newbies) Well, I'll step down from my soap box....for now! :o)
Me and my Princess!
Jett wanted to ride the "hiss" (horse) SO bad...then he wanted OFF!
And no matter how hard I try....a zebra is still a "hiss". I really wish Daddy would help me on this one...he just goes with it. Jett yells out "hiss" with excitement, at the zebras, and Jake says "Yep, look at the 'hisses'." UGH!! What's a girl to do??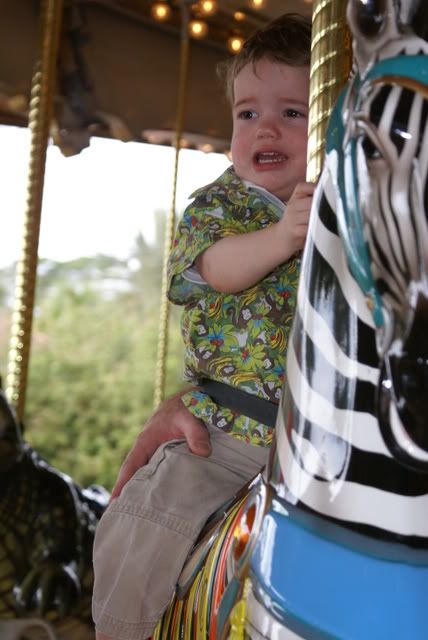 Back in Daddy's arms...where it's safe!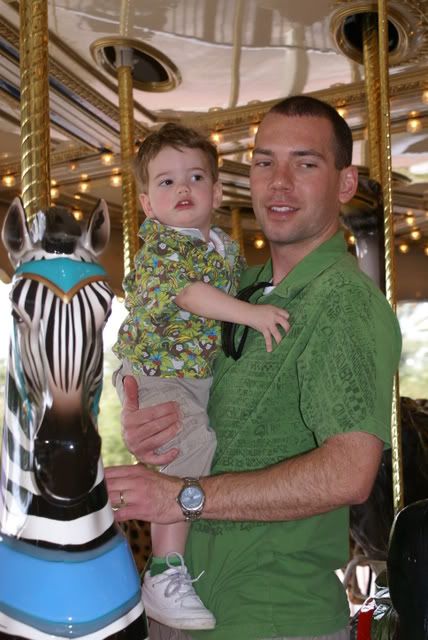 HEY ANG, this is the day that we missed each other....we will definitely have to plan a trip!!!