I really wish I had the time to explain all of how I do this...but, I don't. :o) So, I'll just tell you that with a couple of newspapers and
www.hotcouponworld.com
you can do this too!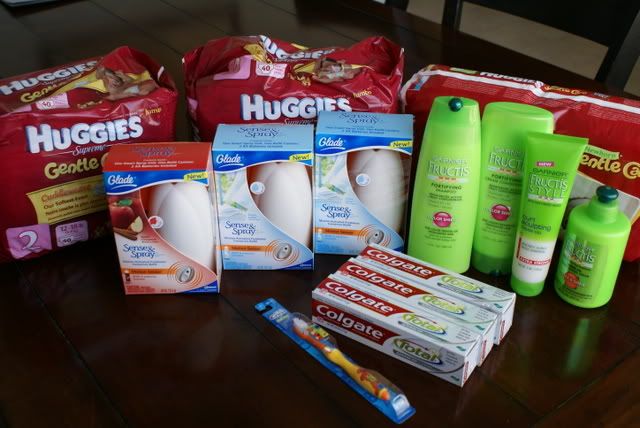 3 packages of Huggies Supreme diapers
3 Glade Sense 'N Spray Air Fresheners
1 toothbrush for Jett
4 Garnier Fructis Hair products
3 tubes of Colgate toothpaste
________________________________
$7.70 TOTAL!!!!!
And, there is a rebate for an additional $0.75 on each pack of diapers!!! More savings!!!
You can't even buy ONE package of diapers for that...not even store brand!!!!!
Woot-woot!!! :o)
Share with me your deals for the week!!! I love to hear someone get something for near nothing...or FREE!!!!!