Yep. Me and Hubs have been married seven years!!! As of the 14th actually....ok, so I'm late in posting...get used to it! :o)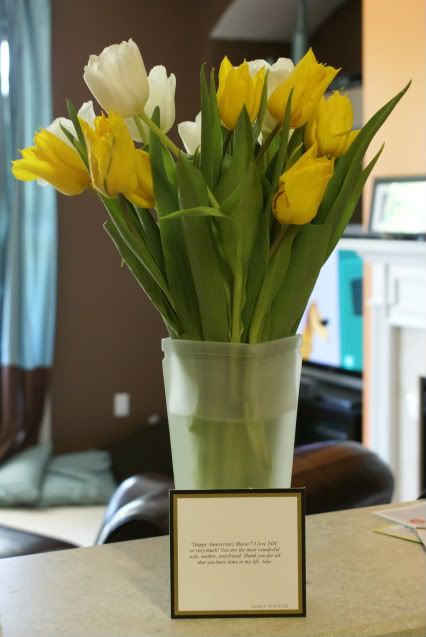 I kid you not, I cried when the FedEx lady dropped off the box...the tears really started pourin' when I opened the box...I was down right sobbing when I found yellow and white tulips...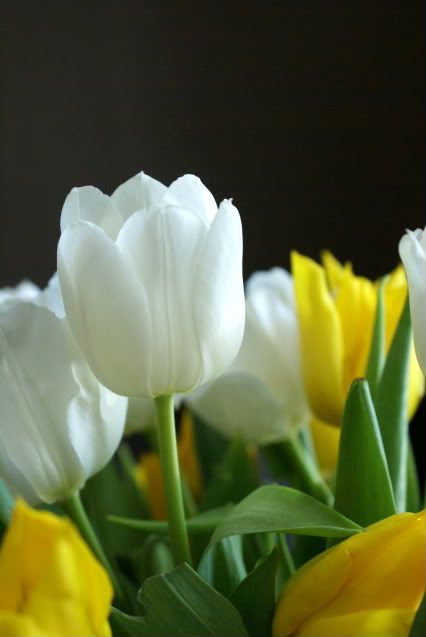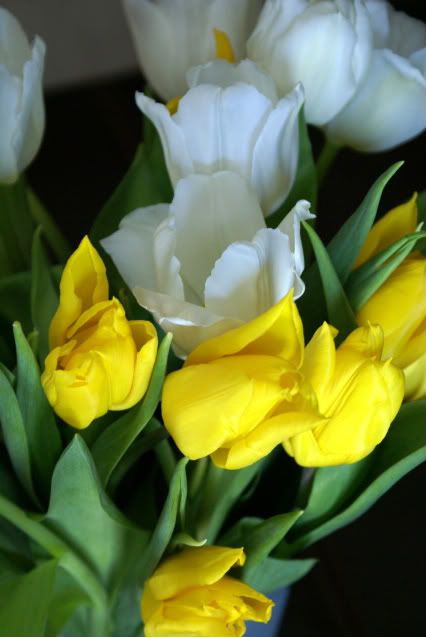 These were the same flowers that I carried on our wedding day...AWWWWW...I know he's the sweetest man alive! And he's MINE...all mine! Go get your own sweetie ladies!