I know I'm not the only one to ever travel with children in tow...but, I have a great couple of "road trippers"!!! (I know the other two would have done great too!!!)
McKinley, well, she had her own idea of fun...she loves to scream apparently!!!!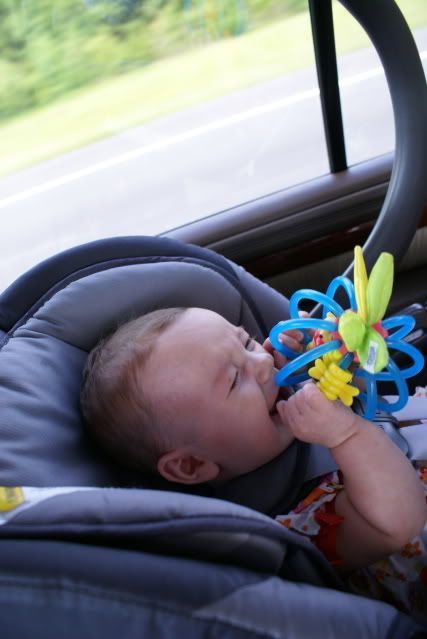 Jake Austin and I looked for shapes in the clouds...
"see the dinosaur....he has his mouth open..."
"look Mom, a pirate ship!!!"
I don't think those items were in those particular clouds but he found those two things on our journey!!!!!
Photography while driving....don't worry...I never took my eyes off the road. (hence, the wonky pic!!!)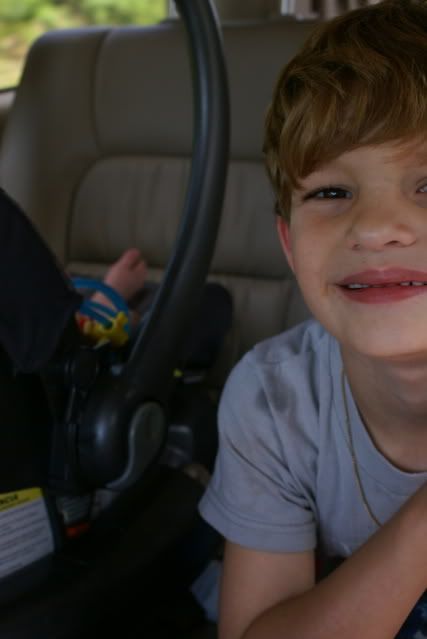 I got better....again, eyes still on the road!
Next time we take a road trip it'll be with Daddy to the beach house!!! Woot-woot!!!!