It's been a little while since I've been on here to post...so much has been going on. And it's only going to get more cRaZy in the next few weeks!!
While Jake was home last weekend we spent a good amount of time together...but, only as much as you can spend with 4 kids pulling on your pants! :o)
Jake took the big boys to the movies to see Star Trek. He says this movie is not like the old fashioned "Treky" type shows/movies. Jake Austin says there are only two scary parts. I'm not in to that kind of thing and I had to watch the babies so I sat this one out.
We spent pretty much the rest of the weekend at Jake's parents house. We ate good food, watched movies, and just plain hung out!
It went by SO fast!!! I had to take him to the airport on Tuesday morning.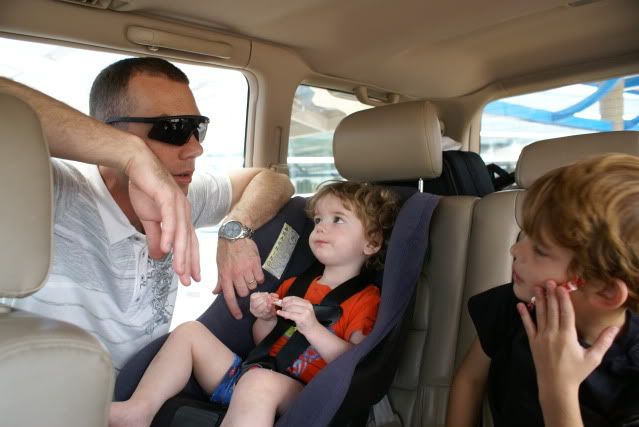 I love the way Jett is looking at him in this picture. He loves his daddy!!!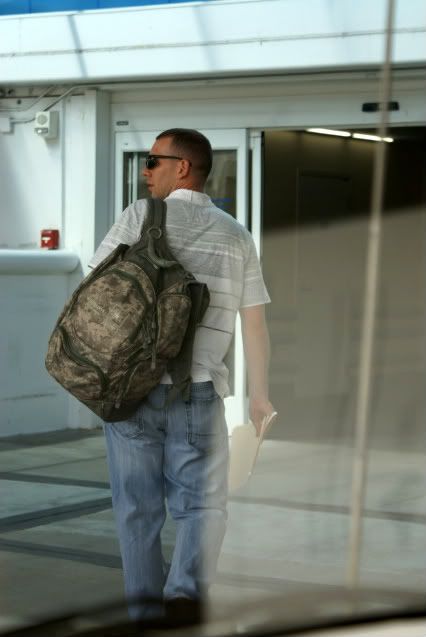 I was trying to play paparazzi and get some pictures for the blog...he was on to me and told me "that's enough with camera". I pulled it back out as he was walking away...please excuse the paper in the windshield and the windshield wiper and the antennae and well, the horrible picture. Hubby on the other hand (if you can get passed all the distractions) is looking pretty good!!!!!
He'll be home soon though! I bet it'll fly by! Hey, one weeks has already nearly flown by!
Not too many more weeks before we head off to Kentucky! I'm still VERY excited! I can't wait to see what God has in store.