I just added this little bit of cuteness to the
shop
!!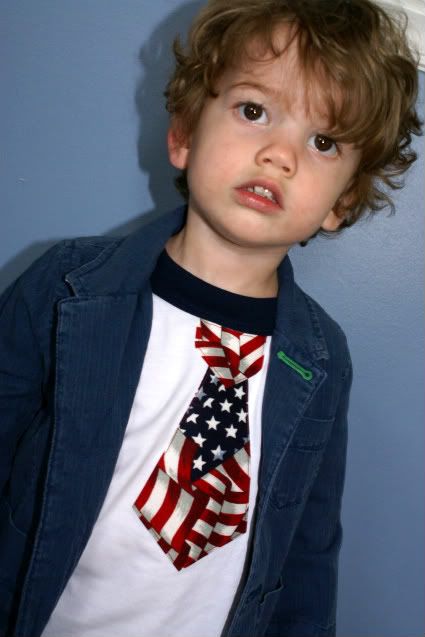 More of these tees to come!! They are so fun and so stinkin' cute!!!
I need to dig up the pic of Jake and Jonah in their tie tees from Easter 3-4 years ago...maybe that'll be my next post! Stay tuned.
My little baby boy is growing up...he looks like such a little man in this pic!!!